Hillsborough Inquest: South Yorkshire Police Apology
26 April 2016, 13:48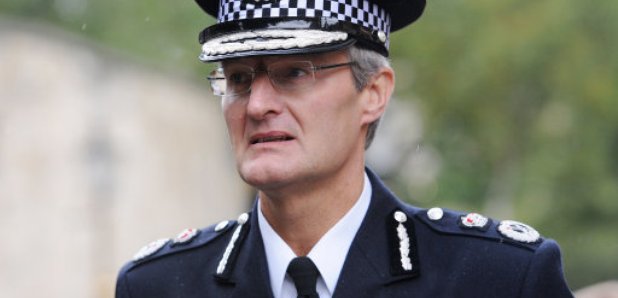 South Yorkshire Police Chief Constable David Crompton has said his force "unequivocally'' accepts the verdict of unlawful killing and the wider findings reached by the jury in the Hillsborough inquests .
In a statement to the media, following the determinations in the Hillsborough Inquests, he also apologised to the families of the 96 people who were killed.

Here's the statement in full:
"I want to make it absolutely clear that we unequivocally accept the verdict of unlawful killing and the wider findings reached by the jury in the Hillsborough Inquests.
On 15th April 1989, South Yorkshire Police got the policing of the FA cup semi-final at Hillsborough catastrophically wrong. It was and still is the biggest disaster in British sporting history. That day 96 people died and the lives of many others were changed forever. The force failed the victims and failed their families.
Today, as I have said before, I want to apologise unreservedly to the families and all those affected.
These inquests have been the longest inquests in British legal history with nearly 300 days of evidence heard. Whilst these have been lengthy and difficult proceedings, they have once and for all provided a fresh opportunity to explore all of the available evidence about what happened. This has enabled the jury to reach the verdicts that they have today.
The Hillsborough Disaster changed the way in which major sporting events are policed and very many lessons have been learnt. Today, with improvements in training, communications and technology, it is almost impossible to consider how the same set of circumstances could arise again today. We will now take time to carefully reflect on the implications of the verdicts.
We recognise that this is an important day for the families of those who died at the Hillsborough Disaster and for everyone affected by what happened. They have waited 27 years for this outcome. Our thoughts are with them."