Appeals for Calm After Protests Over M62 Shooting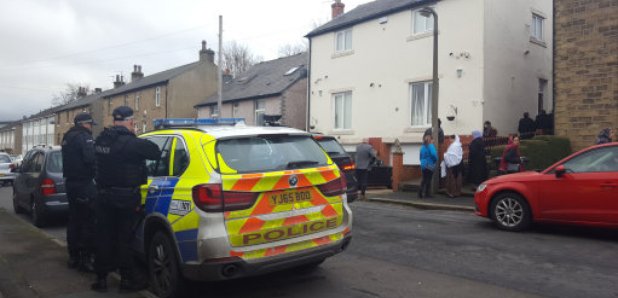 Appeals have been made for calm in Bradford after protests followed the shooting of a 28-year-old man by police on a motorway slip road.
Investigations are continuing into the death of Mohammed Yassar Yaqub on Monday evening after he was shot during a "pre-planned operation'' at junction 24 of the M62 near Huddersfield, West Yorkshire.
The Independent Police Complaints Commission (IPCC) said it was "working hard'' to establish the circumstances around the father-of-two's death after what appeared to be a gun was recovered by investigators from the car he was travelling in.
On Tuesday evening police were deployed in central Bradford after protesters carrying banners reading "Police don't murder'' brought traffic to a standstill.
Bradford West Labour MP Naz Shah appealed for calm on her Facebook page.
She said: "I recognise that tensions are running high within communities. The local police also understand the heightened tension that the events over the past 24 hours have caused within our communities and the need to provide reassurance.
"I understand that West Yorkshire Police are working fully with the IPCC's independent investigation into the circumstances of the shooting and there is due process to follow which may mean certain information cannot be provided in the way that communities feel they need.''
She went on: "I have been assured that West Yorkshire Police continue to be committed in facilitating peaceful protest and will continue talking and listening to communities with real concerns. The vast majority of those who attended tonight's protest were peaceful in their actions.
"I urge our community to remain calm and respect the wishes of the family who have lost their loved one and have appealed for calm and privacy during this very difficult time.''
West Yorkshire Police said a "spontaneous protest'' began in central Bradford at around 7.15pm on Tuesday evening and officers were deployed "to facilitate a peaceful protest and to provide public reassurance''.
The IPCC said a post-mortem examination on Mr Yaqub's body is due to take place on Wednesday and its investigators are continuing to seek any relevant CCTV footage.
West Yorkshire Police said their operation, which included stopping another car near Bradford, "related to information received about criminal possession of a firearm'' and was not terror-related.
Five people were arrested across the two vehicle stops - three in Huddersfield and two in Bradford. Two men have been released on bail. Three men remain in custody.
A silver Audi with bullet holes in its windscreen could later be seen surrounded by other vehicles at the bottom of the off-slip of the westbound carriageway of the M62. The vehicles were removed on Tuesday evening.
Mr Yaqub was from Crosland Moor, Huddersfield, where his father is a well-known businessman.
In a statement, his family said they were "in shock'' and "distraught'' but did not want to comment further.
On Tuesday relatives gathered at his home in Rudding Street, Huddersfield, with flowers, some embracing as they went inside.
Armed police and a dog unit later appeared at the property where they appeared to carry out a search.
In 2010, Mr Yaqub was cleared of attempted murder and a firearms offence after it was alleged that he opened fire on a car in Birkby Hall Road in Huddersfield.
People living close to Rudding Street said on Tuesday that Mr Yaqub's house was targeted by gunmen more than a year ago.
In June 2015, police said two people suffered minor injuries when a shotgun was fired in Rudding Street by balaclava-clad gunmen in a "targeted attack'' as children played.
Nadeem Murtuja, chairman of the human rights and racial justice campaign group Just Yorkshire, said: "There is a great deal of disquiet in the community about the death of Mr Yaqub and it is crucial that both his family and the Huddersfield community are kept informed about the conduct of the investigation and the events that led to the fatal shooting.''