EXCLUSIVE: Clean Bandit Tell Max ALL About How It Felt Winning A Grammy Award
10 February 2015, 16:40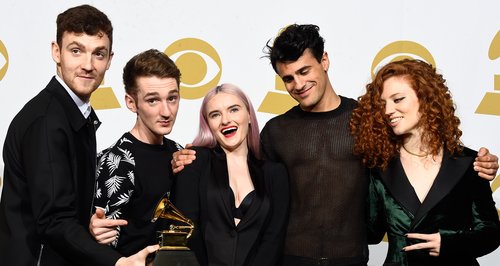 The 'Rather Be' stars reveal their red carpet encounters, and talk winning their FIRST Grammys gong.
Clean Bandit still can't quite believe they're won their FIRST Grammy Award, and have been chatting to Max ALL about what it feels like, how they celebrated and what's next for the 'Real Love' four-piece.
The 'Rather Be' stars picked up the Grammy for Best Dance Recording this past weekend at the Grammys 2015, and Max EXCLUSIVELY caught up with them after the big night to find out what went down behind-the-scenes.
"It was quite surreal. I didn't know what to think at all," violinist Neil Amin-Smith told Max this week fresh from the Grammys. " As we were walking up to the stage I just started texting someone, just to take my mind off it!
"I think we were all very emotional, but all at different times!" he said, of the group's win. "It didn't really kick in for me until we were watching the ceremony later, and I had to go outside for a minute!
The Clean Bandit star went on to say they had a nice encounter with Diplo on the Grammys red carpet, which was particularly poignant for band member Grace Chatto!
"We had a good chat with Diplo actually, and that was actually really cool because one of Major Lazer's songs makes Grace cry every time, so that was cool."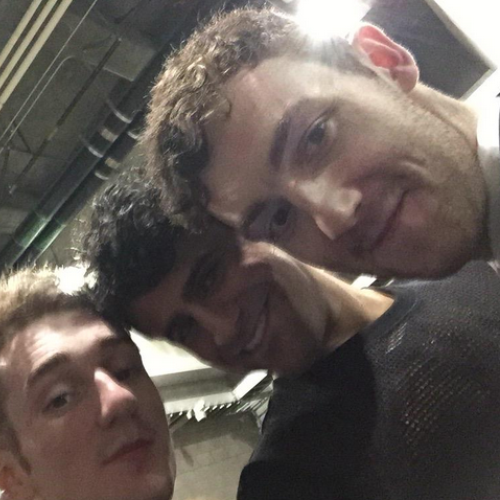 From the MANY standout performances from the night, Neil says it was Ariana Grande and the Annie Lennox and Hozier duet that were the band's favourites.
Keep it Capital every Monday-Thursday from 10pm and Sundays from 7pm to hear Max's show with ALL of her amazing special guests.
You may also like...