Yorkshire Councils Resettle Quarter Of Syrian Refugees They Have Committed To
3 November 2016, 06:00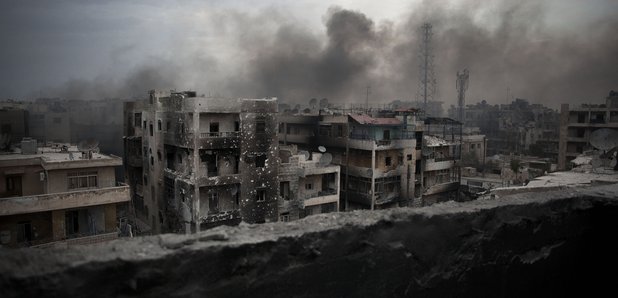 Capital has found more than 370 Syrian refugees are now living in communities in Yorkshire.
It's part of the government's programme to resettle 20,000 Syrian refugees by 2020.
Yorkshire councils have agreed to take on 1500 in total.
Leeds Council have re-homed the most so far.
Sawsan works with the Syrian Community Of Leeds which supports refugees who've been moved to the city.
She says although they're all very grateful to be safe, the transition can be hard.
The Number Of Syrian Refugees Who Have Been And Will Be Resettled In Yorkshire
| | | |
| --- | --- | --- |
| Council | Resettled So Far | How Many Committed To In Total |
| Barnsley | 6 people | 1 more family |
| Bradford | 52 people | No Data Supplied |
| Calderdale | 17 people | 50 people |
| Doncaster | 0 people | 20 people |
| East Riding | 1 family | 100 people |
| Hull | 5 people | 100 people |
| Kirklees | 50 people | 100 people |
| Leeds | 100 people | 225 people |
| North Yorkshire | 34 people | 200 people |
| Rotherham | 5 people | 10 people a year for next 3 years |
| Sheffield | 69 people | 75 people a year for next 3 years |
| Wakefield | 12 people | 100 people |
| York | 21 people | 60 people |