Teacher Statement After Sentencing
10 August 2015, 12:59 | Updated: 30 March 2016, 13:50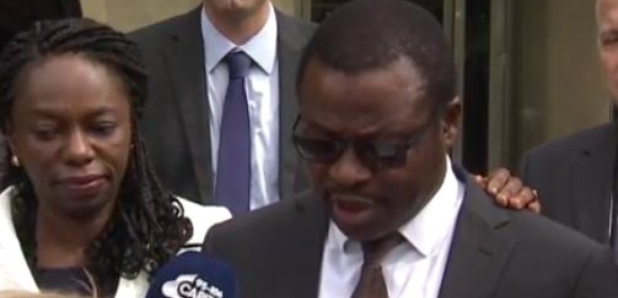 Teacher Vincent Uzomah has today released the below statement after his 14-year-old attacker was given an 11-year extended sentence at Bradford Crown Court.
"First and foremost, I want to thank God who made it possible that I survived. I want to thank the Lord Jesus whose name I was constantly calling after the stabbing and He didn't let me down. I also want to thank everybody who supported me and my family in one way or the other during this ordeal.
"As a Christian, I have forgiven this boy who has inflicted this trauma and pain unto me and my family. It was however, important for the law to run its course and for a strong message to be sent out, especially to kids of similar tendencies, that violence is never acceptable. Our prayer for him is that he will make use of the opportunities and support that will be provided to him to become a changed person who will make positive contribution to the society."
Detective Superintendent Simon Atkinson, who led the investigation, said:
"This was a shocking and very serious attack on a man doing a job he loved, and he was very lucky that the consequences were not more serious.
"His attacker showed no concern by fleeing the scene, which led to a significant policing operation to locate him.
"He worryingly showed a further lack of remorse towards his victim by boasting about his actions on social media.
"I would like to pay tribute to the victim, Mr Uzomah, who, despite everything that happened, has been incredibly magnanimous towards his attacker.
"I hope that today's sentence will give him and his family some closure and allow them to move forward with their lives.
"Such violent attacks on teaching staff in West Yorkshire are thankfully rare, and police will continue to work closely with schools to ensure they remain safe places for pupils and staff."