South Yorkshire Bunk Bed Manufacturer Investigated Over Baby's Death
28 December 2016, 17:15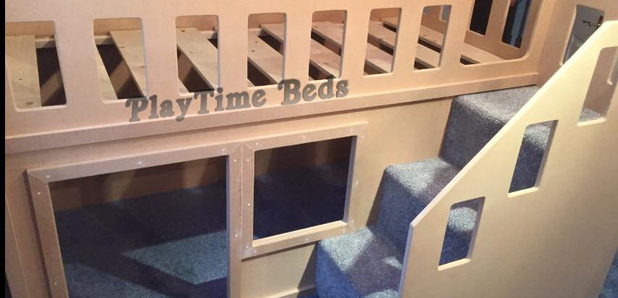 A bed manufacturer in South Yorkshire is under investigation after the death of a seven-month-old baby in York.
Police have quizzed a 35-year-old man as part of an investigation into a bed manufacturer after the death of a baby boy.
The seven-month-old died on November 3 at a property in Melrosegate, York, North Yorkshire Police said.
Playtime Beds, of Sheffield, has issued a safety warning stating that its made-to-measure beds "could lead to risks to children such as asphyxiation or strangulation, falling, entrapment or crushing''.
Children's cots, twin beds, bunk beds, cabin beds, high sleeper beds and triple and quadruple beds are covered by the warning.
A joint investigation into the company has been launched with South Yorkshire Trading Standards, North Yorkshire Police said.
A 35-year-old man, from Rotherham, has been interviewed under caution and is assisting police with ongoing inquiries.
North Yorkshire Police are appealing to customers of Playtime Beds who have safety concerns, or have experienced cases where a child has suffered an injury in relation to a purchased bed, to come forward.
Playtime Beds has been supplying beds since 2011 but has now stopped trading, it said in a statement.
The safety warning advised customers that "until such time that they are able to determine which bed and extras you purchased, you stop using the bed immediately either for sleep or play, and ensure that children in particular do not climb, sleep in it or play in or on it''.
Products have been supplied by PlayTime Beds Ltd since the company was formed in March last year. Prior to that, Craig Williams traded as Playtime Beds using Facebook and eBay from about 2011, according to the statement.
Anyone worried about their beds should call North Yorkshire Police's dedicated line on 01609 643642.