Sheffield: Woman Jailed For Hoax Bomb Threats
8 May 2014, 16:50 | Updated: 30 March 2016, 13:50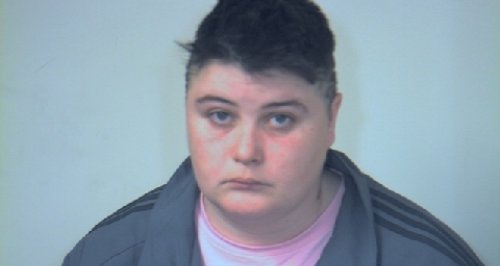 A woman who called South Yorkshire Police threatening to "blow up every police station in Sheffield" just days after the Boston Marathon bombings has been sentenced to four years behind bars.
33 year old Amanda Louise Pinder appeared at Sheffield Crown Court this morning.
The 33-year-old had previously pleaded guilty to four counts of communicating false information at the same court back in February this year.
Pinder, of East Bank Road in Sheffield, made six telephone calls and one text message to South Yorkshire Police over the evening of Friday 19 April into Saturday 20 April 2013.
She told 999 call handlers that she was going to detonate bombs at various police stations across the city and kill all of the police officers inside.
In one call she stated:
'I'm going to set a bomb off at Attercliffe, Bridge Street and Moss Way.
'I'm going to blow the lot of you up. You'll all die.'
Detective Constable Sarah Lewis, who led the investigation, said:
'This was less than a week after the bombings at the Boston marathon, and at a time when Sheffield city centre was also full of visitors to the city for the snooker championships.
'It is believed that Pinder specifically timed her offences to maximise fear and concern not only for the emergency services, but for the public as a whole. I am glad that she has now been brought to justice.'
Superintendent Shaun Morley added:
'Hoax calling is not a victimless crime. It creates enormous fear and disruption for all concerned and also requires significant resources from the emergency services.
'It is an offence we take extremely seriously and will thoroughly investigate on each and every occasion, prosecuting offenders wherever possible.'