Rotherham Man Jailed For Child Sex Offences
23 November 2015, 14:26 | Updated: 30 March 2016, 13:50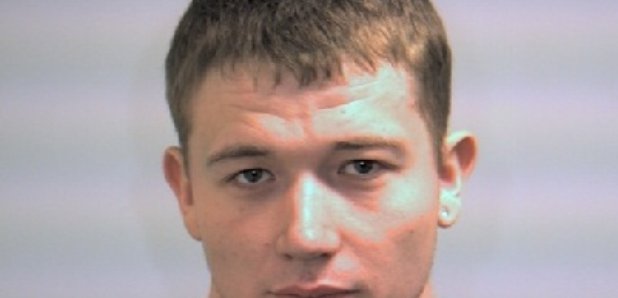 A 22-year-old Rotherham man has been jailed for ten years over child sex abuse offences.
Tom Steven Wilkes, formerly of Pitt Street, appeared at Sheffield Crown Court to receive his sentence. He pleaded guilty to two counts of attempting to incite a girl under 13 to commit sexual activity, one count of sexual assault on a girl under 16, one count of causing a child under 13 to look at a sexual image and one count of possession of an extreme image at an earlier hearing.
The court heard how Wilkes contacted three girls from the Rotherham area, two of whom were under 13-years-old, via social networking sites.
He sent the girls with messages asking them to meet and engage in sexual activity with him, sending crude content and explicit images to the victims.
In January 2015, one of the victims approached an adult and reported the abuse. Police were called and a joint investigation by South Yorkshire Police, Rotherham Metropolitan Borough Council and children's charity Barnardos was launched.
The investigation progressed and a number of other victims were identified. As part of their enquiries, officers seized Wilkes' phone and recovered explicit messages sent by Wilkes to his victims.
Detective Inspector John Fitzgibbons, who leads the team that investigated this case, said
"Wilkes preyed on young teenage girls online, exploiting their vulnerability to try and get them to meet him and engage in sexual acts.
"His behaviour is despicable and dangerous, and I am relieved he entered guilty pleas and spared his victims the further distress of a trial process.
"The victims in this case should be commended for their bravery in coming forward to tell adults about this crime.
"I hope that this case encourages other victims and survivors of sexual exploitation to come forward and report their abuse, with the confidence that they will be listened to and that police will investigate thoroughly."
The victims continue to receive specialist support from the multi-agency child sexual exploitation team in Rotherham, which includes representatives from Barnardos.
Anyone with concerns about child sexual exploitation should contact the police on 101 or the national helpline Say Something on 116 000. Always call 999 in an emergency.
There is a dedicated 24-hour confidential helpline for victims of sexual exploitation in Rotherham, run by the national charity NSPCC. They can be contacted on 0800 7319256 or emailed via rotherhamcsesupport@nspcc.org.uk