Repeat Sex Offender Jailed For 20 Years
15 April 2016, 15:13 | Updated: 15 April 2016, 15:25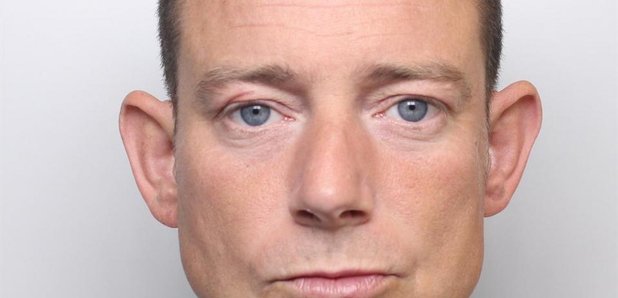 A repeat sex offender who was branded 'sadistic' in court has been sentenced to 26 years for a series of serious sexual assaults in the Wakefield District.
Craig Howell (38) of Assembly Lane Normanton, who is formerly from Eastmoor, Wakefield, was sentenced to 20-years in prison with a further six years on licence at Leeds Crown Court on Friday April 8, after being convicted of three rape offences.
Howell was said to have engaged in the degradation of one victim in particular for his own 'sadistic' pleasure by his Honour, Judge Kearl QC.
His was convicted of offending which took place over a six year period between 2009 and 2015, against three women from the Wakefield District.
In court he pleaded guilty to three offences of actual bodily harm against a woman, and was found guilty of 2 rape offences against her, as well as false imprisonment and making threats to kill. All of the offences took place in 2009.
He also pleaded guilty to two actual bodily harm against a second woman and an unlawful wounding, all from 2013.
Finally, Howell pleading guilty to actual bodily harm against a third woman and was found guilty of a second actual bodily harm and also a rape offence against her. All of those offences took place in 2015.
Wakefield CID began to investigate the series of offences after the third victim reported in July2015 that she had been seriously sexually assaulted by Howell.
He was arrested shortly afterwards in Normanton by police, and as enquiries continued further offences and victims were uncovered.
In total Howell was sentenced to:
26 years for each of the rape offences ,
Eight years for each of the false imprisonment's,
Five years for the threats to kill and various other sentences.
The sentences were set to run concurrently meaning he will serve 20 years in prison with a further six years on licence.
Detective Inspector Tim Hunt of Wakefield District CID, said: "Howell is a truly dangerous sex offender who was branded sadistic in court as a result of his crimes. These offences came to light after one of his victims had the courage to come forwards and contact the police, leading us to arrest Howell and conduct further investigations.
"I wish to praise the bravery of all of these women who all made disclosures about the terrible and indeed, terrifying abuse they suffered. I also want to commend the work of colleagues who conducted a thorough and meticulous investigation which helped secure Howell's conviction.
"We can assure all victims of sexual and physical abuse that their complaints will be investigated thoroughly and reports will always be treated with discretion and sympathy.
"Howell will now spend many years behind bars for his offending and I have no hesitation in saying our streets are safer with him in prison."