Police in Sheffield Give All-Clear After Gunman Reports
29 July 2016, 13:16 | Updated: 29 July 2016, 13:17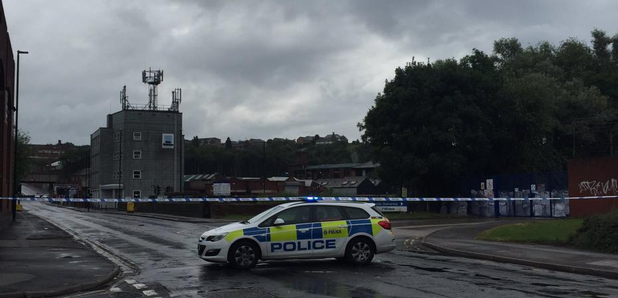 Police have given the all-clear after a six-hour search of a disused brewery following reports that a gunman had been spotted inside.
South Yorkshire Police thanked the public for their patience after traffic delays and other disruption caused by the alert at the Cannon Brewery site in Sheffield, but said "in the current climate, we will always take any report of this nature seriously''.
Officers sealed off a large part of the Neepsend area of the city after receiving reports that a man had entered the site with a gun at about 5.15am on Friday.
Workers were let back into their workplaces and cordons were lifted at about 11.15am, following the search by armed officers.
A spokesman said: "Officers have now completed a thorough search of the disused brewery following reports made to police this morning that a man had been seen entering the site in the Neepsend Lane area of Sheffield, and he was believed to be in possession of a firearm.
"Following the search and inquiries carried out, police are confident there is no substantive evidence to this report and want to reassure the public there is no threat or danger following the incident.''
Superintendent Scott Green said: "In the current climate, we will always take any report of this nature seriously and put measures in place to ensure the safety of the public as this is, and will always be, paramount.
"I want to thank the public for their patience and understanding with this incident, as there has been major disruption in Sheffield this morning and we appreciate this has caused significant traffic delays and people being unable to attend their place of work and go about their daily business.
"I would always encourage anyone to report incidents of this nature to the police, as we will always take action to ensure the city is kept safe and free from harm.''