Plans For Go Ape In Leeds
16 January 2017, 12:18 | Updated: 16 January 2017, 12:40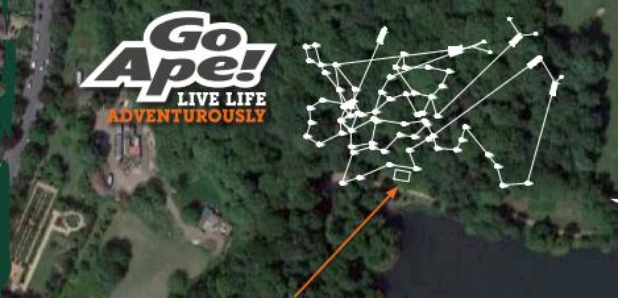 The people who want to bring Go Ape to Leeds have been telling us it won't ruin the area for everyone else.
The company is planning to open up a new high rope treetop adventure course in Roundhay Park.
Roundhay Park is one of the most popular parks in Leeds. It's 3 miles north of the city centre and covers 700 acres of parkland, woods, lakes and formal gardens.
The Go Ape course would consist of two courses in Ram Wood, a junior one for under 10s and an adult course.
There have been some concerns about things like noise and litter.
We asked Ben Davies from Go Ape if they'll be encouraging hen and stag dos to the attraction?
He said: "Hen dos and stag groups are not our target audience. We do get some, we can't deny that, but we very carefully manage our customers and we have a lot of instructors on the ground so if we feel they're acting in a way we don't feel comfortable with, then we just ask them to behave.
"People who come to Go Ape are looking for that natural adventurous activity and getting up 8 metres in the trees tends to calm people down a bit."
He also said that there won't be any noise issues: "There's no mechanical noise, we don't have any music blaring or anything like that, so the only sound in the trees is of those people having fun. We've made sure that we've positioned it so that you can't hear it from any local residences."
And he told us they are aware of concerns about parking as well: "We've been carrying out a public consultation for 4, 5 weeks now and one of the clear things that's come up is parking. We're aware of it. We understand how much of an issue it is for local residents. Before any planning application goes in we'll have made sure that we've dealt with that. What we're looking to do, working with some independent engineers to see if there are any solutions to increase the car parking capacity in the area."
He said once they've got a good idea of what the concerns are, from the public consulation, which ends on Tuesday 17th January, and all the positive comments as well, they'll take a view.
The next step if they proceed with the application, is to put a planning application into the council, and if it all goes well, get it open by next summer.