PICS: Fire At Wakefield School
20 August 2015, 12:02 | Updated: 30 March 2016, 13:50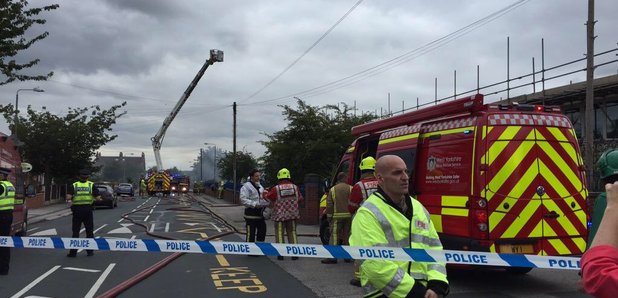 A huge fire's broken out at a Freeston Academy in Normanton.

10 fire engines are at the scene of a huge fire at a school in Wakefield.
The blaze broke out at Freeston Academy in Normanton around 9am this morning.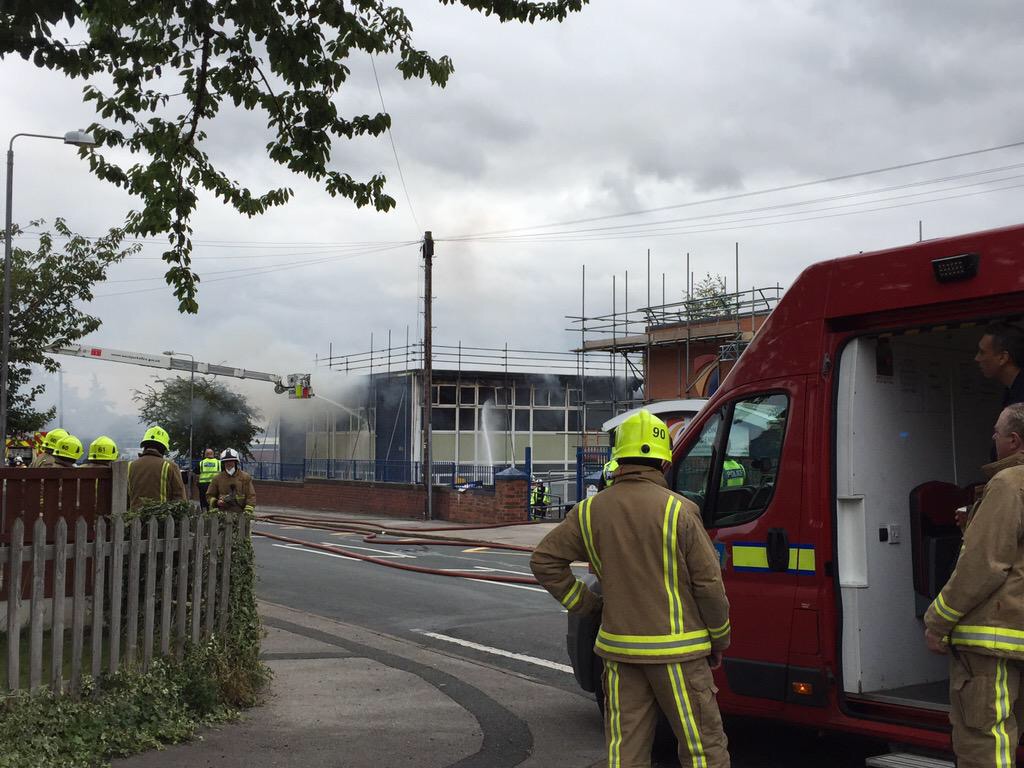 ABOVE AND BELOW: Firefighters tackle a blaze at Freeston Academy, Normanton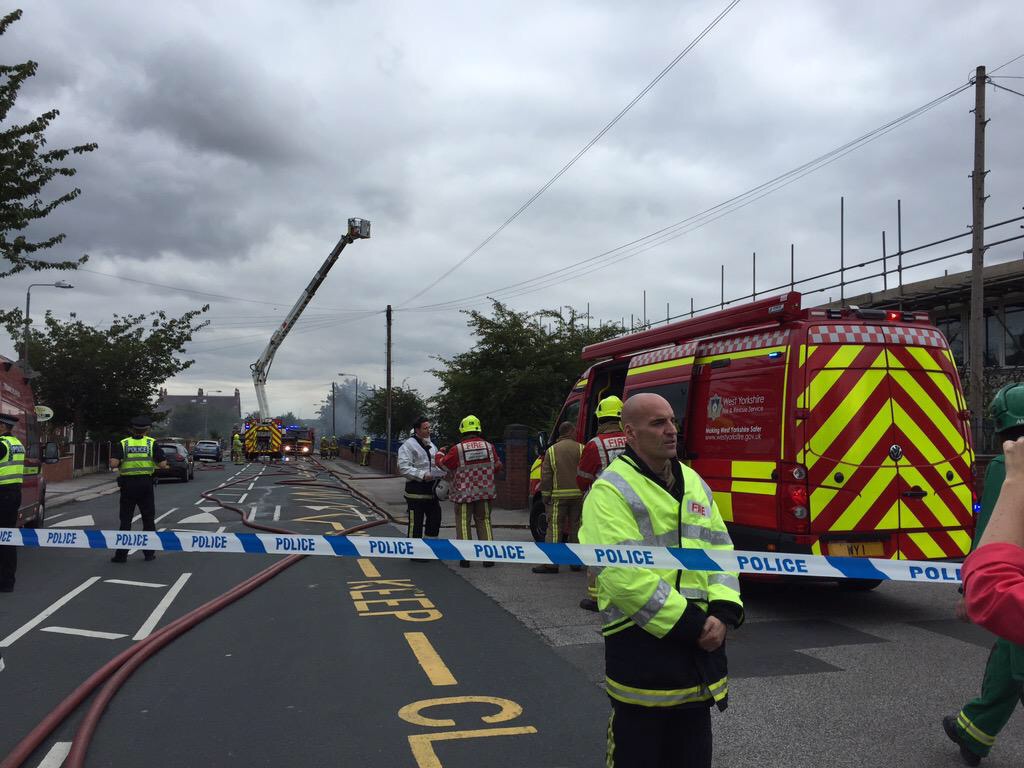 West Yorkshire Fire Service said:
"The fire at The Freeston Academy is currently surrounded by firefighters and under control. Ten pumps remain at the scene, as well as the major salvage unit.
Please note that, contrary to earlier reports that half the school is involved in fire, we can confirm that just 10 per cent of the school is involved.

Firefighters contained the fire to a two-storey annexe which contains IT classrooms on the first floor and a study area on the ground floor.

Around 50% of this small annexe has been involved in fire.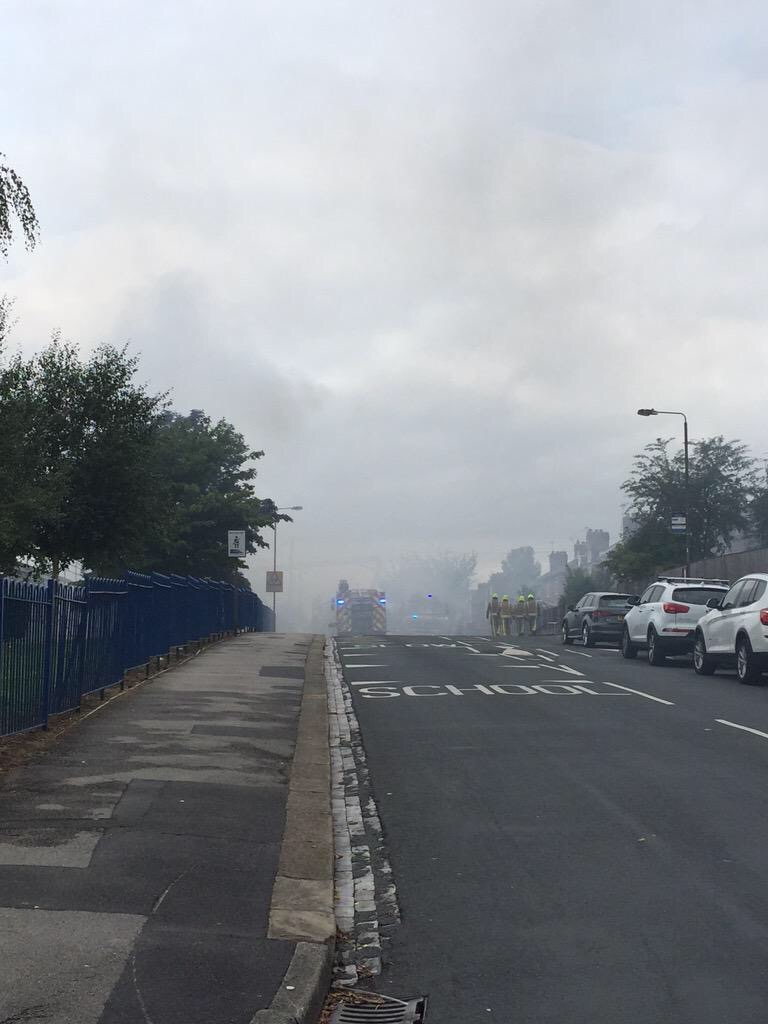 Acting school principal, Mike Tarr, said:
"Students have collected their GCSE results as normal from Normanton Sports Centre, which is on the school site.
He would like to reassure the public that everyone is safe."