New Report Into Child Protection
21 July 2015, 09:14 | Updated: 30 March 2016, 13:50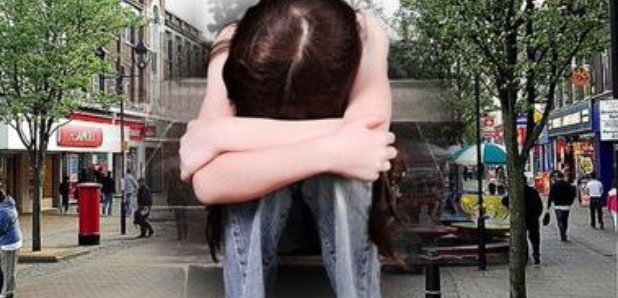 The police force at the centre of the Rotherham child sexual exploitation scandal still needs to make "major improvements'' to some of its child protection procedures, according to Her Majesty's Inspectorate of Constabulary (HMIC).
An HMIC report published in September last year raised "serious concerns'' about South Yorkshire Police's approach to child protection.
Now the inspectors have returned to the force and found signs of progress but also concluded there is "still important work for South Yorkshire Police to do to improve the protection of children''.
HM Inspector of Constabulary Mike Cunningham said: "It is common knowledge that South Yorkshire Police's approach to protecting children has been severely lacking.
"In September last year HMIC raised serious concerns about the way the force was approaching this kind of work, which was undermining the service it provides to children.
"We carried out this post-inspection review in order to understand what progress South Yorkshire Police had made since our initial inspection, and we found there were still areas that need major improvements.''
Mr Cunningham said: "I am keen to stress however, that the situation in South Yorkshire is not irretrievable.
"There are tangible signs that the force is improving its service to children in some elements of its service to children, so I am encouraged that the senior leadership of South Yorkshire Police demonstrated the determination to make improvements.
"HMIC will continue to monitor South Yorkshire Police approach to child protection.''
Today's report, which follows an inspection review in April, found improvements to the force's initial response when attending incidents involving children at risk, that child protection has been prioritised and there is a strong desire to improve outcomes for children who are at risk of harm.
It also found that the force is developing new joint working arrangements and structures to improve consistency.
But the inspectors also found there had not been improvements to practice in relation to children in care homes, the force was still failing to recognise risks to some children and recording practices remained poor, which"`limits the ability of staff to make good decisions about children''.
Last year's HMIC inspection report found that South Yorkshire Police had "limited understanding'' of the risk posed by offenders who target vulnerable children while officers showed an inconsistent response to child sexual exploitation.
Officers were also found by inspectors to have failed to properly tackle men who are sexually exploiting young girls within the force area.
South Yorkshire Police was heavily criticised in last year's Jay Report, which exposed how at least 1,400 children had been subjected to child sexual exploitation in Rotherham between 1997 and 2013.
Professor Alexis Jay criticised officers for ''regarding many child victims with contempt''.
Her report provoked a shock wave of condemnation which resulted in a series of high-profile resignations, including that of the South Yorkshire Police and Crime Commissioner, Shaun Wright, who was the councillor overseeing children's services from 2005 to 2010.
The Independent Police Complaints Commission is currently investigating how South Yorkshire Police officers dealt with cases in Rotherham and the National Crime Agency has begun a major fresh investigation of allegations of child sexual exploitation in the town.
Assistant Chief Constable of South Yorkshire Police Ingrid Lee said safeguarding children was "paramount'' for South Yorkshire Police but more needed to be done.
She added: "There has been a considerable increase in the number of police officers and staff in our public protection units, and also staff dedicated to tackling child sexual exploitation.
"We are absolutely committed to achieving justice, stopping harm and preventing future offending.''
The force had 164 live investigations into CSE and seven people had recently been arrested.
She said: "Operation Makesafe, which is an initiative established by police across the county to help prevent young people being sexual exploited in hotels, has resulted in 40 reports from hoteliers which resulted in eight people being arrested for child sexual exploitation-related offences.
"All frontline officers and specialist staff have now been trained in relation to child sexual exploitation and we continue to invest in extra resources with 302 staff now dedicated to this work.
"The report recognises that the force has been influential in establishing multi-agency safeguarding hubs, which have representatives from all agencies working together under one roof and this is a 'significant achievement', which will improve the protection of children.
"The force has identified a series of recommendations for improvement and is in the process of embedding them. HMIC recognise that successful implementation of these can improve how child protection is tackled.''