Men Jailed For Boston Spa Post Office Robbery
6 January 2016, 13:06 | Updated: 30 March 2016, 13:50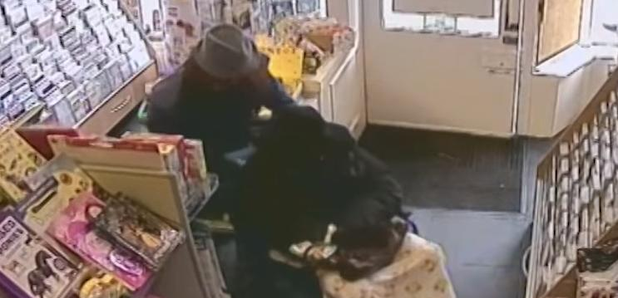 Two West Yorkshire men have been jailed for 39 years for the armed robbery in March last year.
Martin Pick aged 38 was sentenced to 18 years in prison with 5 extended and Mark Pick aged 42 was jailed for 16 years.

Martin Pick and a 17 year old entered the shop on 23rd March last year disguised in wigs, hats and women's clothing, with Martin Pick being pushed in a wheelchair.
He pulled out a shotgun from under a blanket he had over his knees and jumped onto the counter demanding money.
They then escaped from the shop as members of the public pulled off their hats and wigs and tried to detain them as they attempted to escape in a stolen car driven by Mark Pick.
The money they'd taken from the Post Office was recovered near the car.
The car, which had been stolen in a burglary in Wetherby in February, was found on fire in nearby Beeches End a short time later. It was bearing different registration plates, front and back, which had been stolen from two vehicles in Meanwood and Headingley over the weekend.
Martin Pick was identified by police as a suspect. He was living in the nearby village of Clifford and had been jailed for ten years in 2004 for being part of a group that committed and conspired to commit armed robberies at shop, post offices and other businesses across West Yorkshire.
DNA on wigs and sunglasses found at the scene identified the three men. They were charged with robbery and firearms offences.
Martin Pick admitted the offences when he appeared at court and Mark and the 17 year old were found guilty after a trial at Leeds Crown Court in November.
The 17 year old involved will be sentenced at a later date.
Detective Inspector Phil Jackson, of Leeds District CID, said:
"Although the bizarre disguises these men used may make this incident seem like a comedy, for those involved it was deadly serious and was clearly a very frightening experience in what is normally a quiet village.
"The postmaster was hit over the head during the struggle after he and his son were threatened at gunpoint. A shotgun was fired in the street and although we think that was probably a blank round, the people involved wouldn't have known that at the time.
"This makes the actions of the members of the public who intervened even more courageous. When most people would be running away from two armed men, they were running towards them and seemed determined not to let them get away with robbing their local post office.
"Their actions meant the robbers were forced to flee empty-handed and leave behind crucial evidence that we were able to use to link them to the crime.
"There is clearly a strong sense of community in Boston Spa and, while we would never encourage people to put themselves at risk, we have to recognise the bravery people showed here which proved absolutely vital in bringing these men to justice.
"We hope it will provide some reassurance to the victims, the witnesses and the wider community to know that these men are now safely behind bars."