Man Jailed Over One Punch Attack That Killed Leeds Man
10 March 2017, 15:14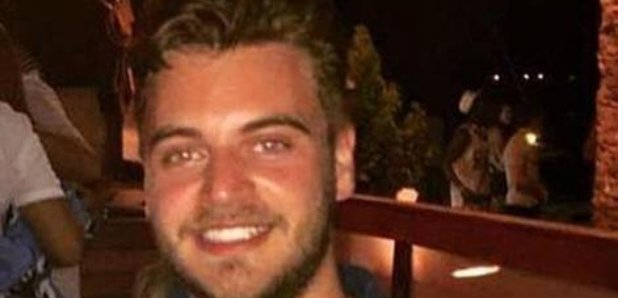 A man's been jailed for 3 years after a one punch attack that killed 23 year old Tom Hulme from Leeds.
Alexander Thomson broke down repeatedly as details of the assault, described by the judge as "arising out of trivial, friendly horseplay'', were read out in court.
Members of Tom Hulme's family described how their lives have been "submerged in sadness and sorrow'' since the tragic incident, which occurred in central London during the last August bank holiday weekend.
Judge Anthony Bate said the blow, struck by Thomson as he leaned forward from his seated position behind Mr Hulme in an Uber car after the victim had been dared to throw Thomson's shoe out the window, was an "isolated misuse of force whilst dis-inhibited by drink''.
The Old Bailey heard recruitment consultant Mr Hulme (pictured), originally from Leeds, initially appeared to be fine and stepped out of the car to continue the argument with Thomson, but he then collapsed on the pavement.
He died in hospital the following day having suffered a brain haemorrhage.
Jailing Thomson, 33, from Clapham in south London, for manslaughter, the judge said the case differed from those "involving gratuitous unprovoked street violence''.
He said:
"A talented and intelligent young man had a promising life snatched away from him in early adulthood after you lashed out at him in a moment of drunken hot temper.
"You must live with that responsibility.''
Thomson, who pleaded guilty at the first opportunity, shut his eyes tightly as received his sentence.
Prosecutor Timothy Cray said Thomson, who has three previous convictions for alcohol-related violence, admitted drinking four pints at lunchtime on August 26 - the day of the assault - before going back to work and later having up to five bottles of beer, four vodkas, three shots of Jagermeister and two small snorts of cocaine.
Mr Hulme was also out drinking with colleagues in central London, one of whom knew Thomson well.
The defendant then joined the group heading to a house party in Clapham, with Thomson sitting behind Mr Hulme and resting his feet against the younger man's seat.
Mr Cray said:
"There was joking chat about Tom taking one of his (Thomson's) shoes and throwing it out of the window. It was 'Go on, I dare you'.
"Tom chucked it out at the traffic lights. In response, Thomson leant forward and punched Tom to the head.''
The punch, through the back of the headrest, was described by fellow passengers as between a slap and a punch but was deemed to be a "relatively modest blow''.
The court heard that Mr Hulme appeared to show no immediate injury but collapsed later when the pair stepped out of the cab.
Mr Cray said the "unexpected blow'' did not leave a bruise but did cause a sub-arachnoid haemorrhage.
In a victim impact statement, Mr Hulme's father, Gary, said the family were ``still in disbelief''.
He said:
"Life is unpredictable and life can shock.
"Our lives are submerged in sadness and sorrow, although we know we were fortunate and blessed for our time with Tom.
"He had dreams and plans for the future and we have no doubt he would have made those come true.''
Mr Hulme's younger sister, Lucy, said:
"I've lost my big brother who I looked up to and adored.
"My life now has a huge void.
"In some ways I have lost half of me - we were two halves of a whole person for our parents.''
Defending, Lisa Wilding QC described Mr Hulme's death as "a result of tomfoolery'' caused by "the unluckiest blow'' to the victim's head.
She said Thomson had used alcohol as a coping mechanism during various periods in his life, including after the deaths of his two brothers, but said he was now committed to abstaining from drink.
She said:
"He is properly described as traumatised and tormented by the irreparable damage caused to Mr Hulme's family. None of that seeks to excuse his actions.''
Members of Thomson's family wept as he was led from the court.