Man Jailed for Life for Daria Pionko in Leeds
5 July 2016, 16:23 | Updated: 5 July 2016, 16:29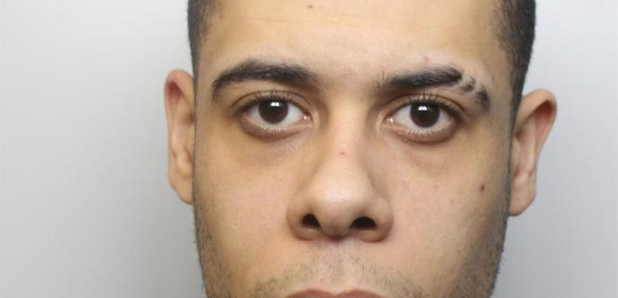 A man who beat a sex worker to death in a "selfish and brutal attack'' in a managed red light area has been jailed for at least 22 years.
Lewis Pierre, 24, murdered Daria Pionko and stole her money to buy takeaway food, cigarettes and cannabis.
He was handed a life sentence at Leeds Crown Court for her murder and robbery.
Mr Justice Goss said: "It was a selfish and brutal attack which ended the life of a vibrant young Polish woman who had been in this country 10 months.
"She was only 21 years of age and had her life before her.
"That she was working as she was increased her vulnerability, but it did not disentitle her to protection of the law.''
The judge continued: "In your disregard for her as a person and driven by your own selfish desires, her life ended in the miserable circumstances I have just described.''
Mr Justice Goss described how Ms Pionko had been working in Holbeck, Leeds, in a managed area "where sex workers and their customers are permitted to engage in business''.
He said that Pierre's motivation in going to that area on the night of December 22 was to rob one of the women working there, using whatever force was necessary to steal her earnings.
The judge said: "It was raining heavily, you had no money for food, drink or drugs or even the means of getting home.''
He added: "When she was in a state prepared to have sex, with her lower clothing down and in a state of disadvantage, you proceeded to rob her.''
Mr Justice Goss said Pierre struck Ms Pionko about the face and head with his fists and used his steel toe-capped work boots to attack her while she was on the ground.
He said: "The number and nature of those forceful blows not only shattered bones in her nose and the orbit of her left eye but also injured her brain so she was concussed and unconscious.
"Having disabled her, you helped yourself to #80 from her bag and left her on the ground, where, within half an hour, she died.''
The trial heard that Pierre had worked a shift helping a delivery driver on the day of the murder and had no money with him and had eaten no food.
After attacking Ms Pionko, he bought kebab meat and chips with four cans of drink at a takeaway and stopped at a garage to buy cigarettes on his way home to Meanwood, in Leeds.
Ms Pionko was found by her friend and fellow sex worker who contacted emergency services, but she was pronounced dead in hospital that night.
Pierre admitted manslaughter and robbery before the trial but was found guilty of murder by a jury, some of whom returned to court to watch him being sentenced.
Mr Justice Goss said the defendant had not intended to kill Ms Pionko but the jury found he had intended to cause her really serious harm.
As the judge began his sentencing, he had to pause to ask Pierre if he was paying attention.
The defendant showed no emotion as he was sentenced to a minimum jail term of 22 years for Ms Pionko's murder, with a concurrent eight-year sentence for robbery.