Man Dies After Being Shot by Police
30 November 2016, 15:11 | Updated: 30 November 2016, 15:14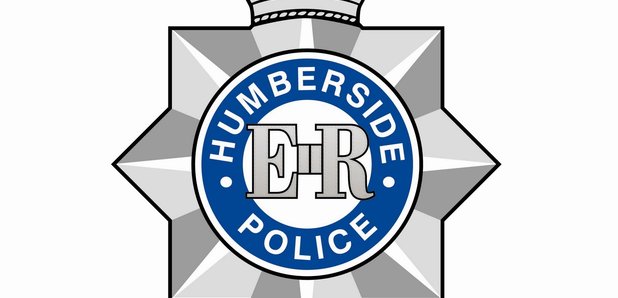 A 31-year-old man who was shot and injured by police amid reports he was "running around with an axe'' has died, the police watchdog has said.
The Independent Police Complaints Commission (IPCC) confirmed the man, who has not been named, died in hospital after he was shot by officers from Humberside Police close to Hull city centre on Tuesday morning.
IPCC associate commissioner Tom Milsom said: "Our thoughts are with the man's friends and family, and all those affected at this very difficult time.''
Witnesses at the scene of the shooting said they heard loud gunshots and then saw a man on the floor, surrounded by police, with "blood gushing out of him''.
The IPCC, which was called in by Humberside Police following the incident, said in a statement issued before the man died: `"Initial information indicates that armed police officers were deployed to the Holderness Road area of the city centre just after 9am this morning (Tuesday) in response to calls from members of the public reporting a man carrying an axe.''
But the shooting took place nearer to the city centre.
The statement continued: "At this stage, the IPCC understands that officers fired more than one shot at the man, at around 9.35am, on Francis Street. During the incident Taser was also discharged by police.''
An area around Francis Street was cordoned off on Tuesday.
Firefighters could be seen erecting large screens in a car park in the street and there appeared to be a red and white screen in place outside a building.
Office workers stood outside the building watching as police stood guard at the cordons.
Andre Foster said he was in a nearby building and saw the man after he had been shot by police.
He said: "We heard two big, loud bangs, gun sounds, we looked out the window, we saw this fella on the floor, blood was gushing out of him.
"There were around six police around him, trying to stop him bleeding.
"I never saw an axe or anything, never saw a weapon.''
Mr Foster added: "It looked like he'd been tasered. He had a big cut at the bottom, near his liver, and one at the top I think, and blood was just gushing out of him.''
He continued: "He was moving around, wriggling his body around like he was in agony.''
Another witness, who only gave her name as Rachel, said: ``We heard two loud bangs and a man screaming, which made us all get up and see what was going on, and there was a man laid on the floor with quite a lot of blood loss and obviously it was all running down the path.''
She added that the man had what she believed to be four Taser marks - or "prongs'' - in his back.
Another woman described the incident as "traumatic''.
A man near the scene, who did not want to be named, said he believed the injured man was his cousin.
He said his cousin suffers from mental health issues and has problems with drugs.
He said: "All I've heard is one of my friends rang me and said 'Your cousin's been running around with an axe and he's been tasered and they've shot him'. That's all I know.
"I'm going to go and find out how he is now.''
In a statement issued before the man died, a Humberside Police spokesman said: "We can confirm that a 31-year-old man was injured at 9.37am today after shots were fired by officers.
"We deployed armed officers to the Holderness Road area shortly after 9.20am, following reports of concerns for the safety of the public in relation to a man seen near the Post Office in Holderness Road, Hull.
"The man, who cannot be named, is now receiving medical attention.
"An investigation is under way and the incident has been referred to the Independent Police Complaints Commission, which is standard practice in such incidents.
"We are not looking for anyone else in connection with the incident at this time.''
Mr Milsom said: "We have an independent investigation under way into this serious incident and will be examining the full circumstances. We would be grateful if anyone who witnessed the events in Hull city centre would contact us.''
:: Witnesses can contact the IPCC on 0800 096 9071 or email witness@ipcc.gsi.go