Man and Woman Convicted of Wombwell Murder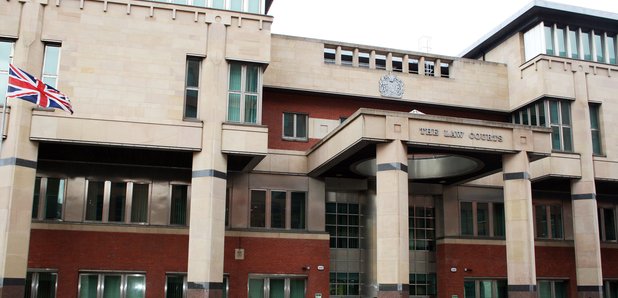 A man and woman have been found guilty of the murder of 65-year-old John Gogarty from Wombwell
A man and woman have been found guilty of the murder of 65-year-old John Gogarty from Wombwell.
Ian Birley, 43, and Helen Nichols, 38, both of Mont Walk, Wombwell were convicted by a jury of murder and robbery following a two-week trial at Sheffield Crown Court.
Nichols denied murder but admitted robbery during the trial.
Mr Gogarty was found with multiple stab wounds inside his home on Marsh Street on Friday 17 July this year. A post-mortem found that he had been stabbed 69 times.
During the investigation, it was a receipt for a £500 cash withdrawal found next to Mr Gogarty's body that led officers to Nichols and her boyfriend Birley.
Detective Chief Inspector Stephen Handley, leading the investigation, said: "This was a horrific and unprovoked attack and I am pleased the jury has found Birley and Nichols guilty of murder.
"Mr Gogarty was a hard-working, security conscious man who kept himself to himself. He was mild-mannered and never displayed violence to anyone.
"Birley and Nichols went round to Marsh Street on Monday 13 July to rob Mr Gogarty but because he did not have cash at his home, Birley inflicted a level of violence on an innocent man that can only be described as atrocious.
"Evidence suggested that Mr Gogarty was threatened for his money. He endured significant pain at the hands of Birley and Nichols and I hope that their sentence reflects the severity of this inhumane act."
At around 4pm on Friday 17 July, Mr Gogarty was found dead at his home by his son. Officers attended and found Mr Gogarty lying on the floor, behind his front door, with multiple stab wounds to his left side.
A murder investigation was launched and a search of the property found that several distinctive, expensive watches were missing.
Detectives also found a £500 ATM receipt from Barclays Bank on Wombwell High Street dated 6.53pm on Monday 13 July. CCTV of the ATM machined showed a woman, matching the description of Nichols, withdrawing £500 from Mr Gogarty's account.
Further CCTV showed Birley and Nichols walking onto Marsh Street at around 6.40pm and leaving Marsh Street at around 7.08pm on July 13.
"Thanks to the media appeal and the witnesses coming forward, we identified Nichols and Birley and arrested them on July 23," added Det Chief Insp Handley.
During the investigation, officers found burnt clothes and a knife in the woods behind their Mont Walk home.
Det Chief Insp Handley said: "I hope that today's conviction will go some way to helping Mr Gogary's family come to terms with the tragic loss of their loved one.
"I would like to thank the members of the public who came forward following the media appeal, the witnesses and all the officers who worked tirelessly to bring this case to court.
"Wombwell is a close-knit and friendly community and I would like to thank the residents of Wombwell for their patience during the large scale investigation."
Birley and Nichols will be sentenced at 2pm on Monday 7 December at Sheffield Crown Court