Looters Target Flood-Hit Properties In Yorkshire
29 December 2015, 12:47 | Updated: 30 March 2016, 13:50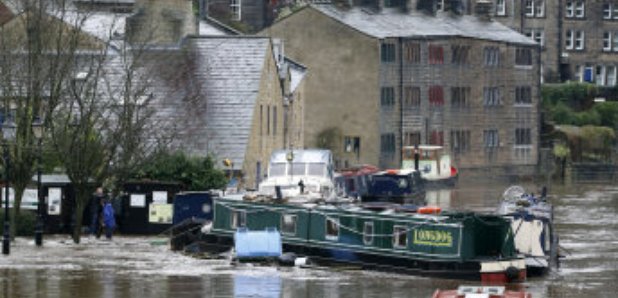 Looters have struck flood-hit homes and businesses in Calderdale.
In order to clamp down on the thieves - described by one victim as the "scum of the earth'' - police in the Calderdale Valleys region have accepted help from motorcycle clubs to provide extra patrols.

Some thieves are preying on flood victims who have left their property out to dry, according to West Yorkshire Police in the Calderdale Valleys.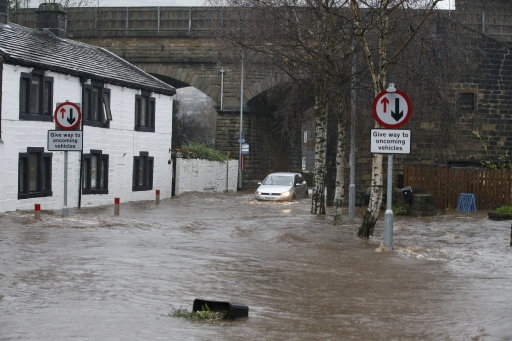 PICTURED: Flood waters in Mytholmroyd
A spokesman said:
"As the clean-up of Mytholmroyd, Todmorden and Hebden Bridge continues, we are being made aware of persons attending the area and removing items which are being left outside properties either for disposal or to dry out.

In order to ensure the safety of empty properties in the area additional police resources have been drafted in from other districts and areas.

In addition to this, several motorcycle clubs from the Bradford and surrounding areas have volunteered to patrol the area as extra eyes and ears on the ground.''

The Cycle Factory of Todmorden, a recently-opened Calderdale bike shop, was damaged by the Boxing Day floods and now has been hit by looters.

In a Facebook post, a company spokesman said:
"Struggling for words here we got flooded on Saturday as did a lot of people. Last night we were robbed by the scum of the earth praying on flood victims.''