UPDATE - Man Arrested in Leeds Murder Enquiry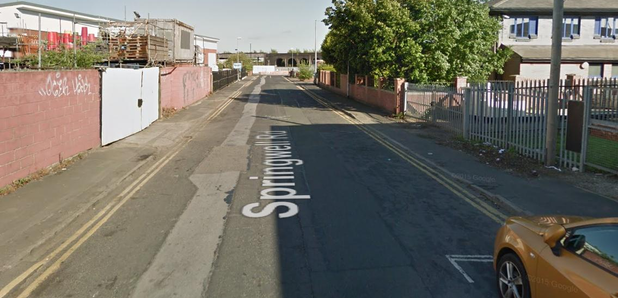 A man has been arrested on suspicion of murder after the death of a 21-year-old woman who was found unconscious with serious injuries in Leeds.
Police said officers were called to Springwell Road in the Holbeck area of Leeds early on Wednesday and found the victim, thought to have been a sex worker, with ``injuries consistent with an assault''.
She was taken to Leeds General Infirmary but was pronounced dead a short time later.
Detective Superintendent Simon Atkinson, of West Yorkshire Police Homicide and Major Enquiry Team, said: ``Clearly a young woman has lost her life in violent circumstances and it is absolutely vital that anyone who saw anything suspicious during the evening and into the early hours contacts us immediately.''
He confirmed that a 38-year-old man had been arrested.
Mr Atkinson said: ``We are treating this woman's death as murder and a full investigation has been launched. Our inquiries are currently at a very early stage and we would like to hear from anyone who was in the area of Springwell Road between 8pm last night and about 1.30am this morning.''
Chief Superintendent Paul Money, Leeds District Commander, said: ``We are acutely aware that the murder of this young woman will cause understandable concern in the community and we are keen to reassure people that we are doing everything we can to support and assist the investigation to trace the person responsible.
"Officers will be focusing increased patrols into the area for the foreseeable future to provide a visible reassurance to people."
Mr Atkinson said officers know the woman's identity but her name is not being released until her family have been informed.
He said she was found by another sex worker who alerted a member of the public.
The detective said: ``We can confirm that the victim was a sex worker and the incident has taken place in the managed area where sex workers operate within a defined area during set hours.
"We are therefore appealing to anyone involved in any aspect of sex work in the managed area in Holbeck to let us know anything they have seen or heard that could assist the investigation."
Superintendent Sam Millar, who heads the city's community safety partnership Safer Leeds, said: ``The managed area has been operating in Holbeck since last year following a partnership agreement between the police, council and other key agencies after many years of an enforcement-based approach that did little to change the situation.
"The aim has been been to reduce the impact of sex work on nearby residential communities and provide an environment where sex workers are more likely to engage with third sector agencies who can offer them support, ultimately to exit this activity.
"The area is regularly patrolled by officers and we have seen a large increase in sex workers having the confidence to report offences committed against them to the police.
"It has seen some significant successes, including the imprisonment of dangerous offenders who presented a risk to the wider community. Those prosecutions would not have been possible without the vastly improved relationship between sex workers and the authorities that the managed area has brought.
"Clearly our focus now is on tracing the person responsible for this murder and we hope that improved relationship will assist the investigation."
Police sealed off the Emmanuel Trading Estate where the injured woman was found.
Officers could be seen searching, and a white forensics tent was erected in one corner of the car park, which is about half a mile from Leeds city centre.