Jo Cox Husband Facing Sexual Harassment Claims
18 February 2018, 06:28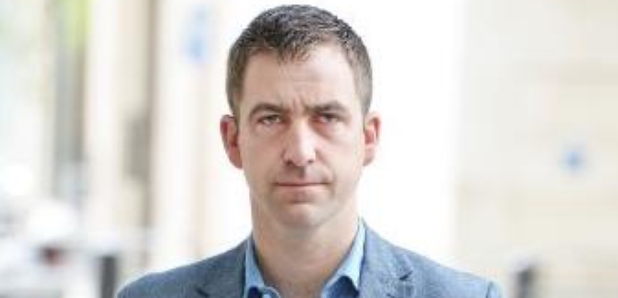 The widower of murdered Yorkshire MP Jo Cox has quit two charities set up in her memory after sexual harassment allegations from his past resurfaced.
Brendan Cox denied preying on two women while he was married to the late politician, but accepted "inappropriate" behaviour, saying: "I made mistakes and behaved in a way that caused some women hurt and offence."
He has left posts at More in Common and the Jo Cox Foundation after the Mail on Sunday published accusations made by a former colleague while they both worked at charity Save the Children in 2015.
Months later, it is alleged he forced himself on a woman during a trip to Harvard University in the US.
He claimed allegations against him were a "massive exaggeration", during an interview with the newspaper.
But he said: "At the root [of the rumours] was a sense, which is fair, that I could overstep the line."
Labour MP Mrs Cox was fatally shot and stabbed outside her constituency office by a far-right terrorist during the EU Referendum campaign in 2016.
Her husband said in a statement on Saturday night: "I want to apologise deeply and unreservedly for my past behaviour and for the hurt and offence that I have caused.
"In the aftermath of Jo's murder, I promised that I would dedicate my life to two things, firstly loving and protecting our children and secondly fighting the hatred that killed Jo.
"In the last few days allegations from several years ago have resurfaced that makes concentrating on both of those tasks much more difficult.
"For that reason, while away over half-term, I decided to step down from my current public roles for the time being.
"While I do not accept the allegations contained in the 2015 complaint to the police in Cambridge, Massachusetts, I do acknowledge and understand that during my time at Save the Children I made mistakes and behaved in a way that caused some women hurt and offence.
"This was never malicious but it was certainly inappropriate.
"In the past I have focused on disputing what I felt was untrue in the allegations, but I realise now that it's more important to take full responsibility for what I have done.
"I am committed to holding myself to much higher standards of personal conduct in the future."
The Mail on Sunday claimed Mr Cox drunkenly harassed a female employee at Save the Children in London - allegedly holding her by the throat and making a lurid comment. He left his role at the charity shortly afterwards.
The Coxes married in 2009 and had two children together.
In an interview with the newspaper, Mr Cox refused to disclose what his wife knew of the allegations, but said: "We never pretended that we had the perfect relationship, or the perfect marriage.
"We had difficult times, we had amazing times, but I'm not going to recount conversations I had with her because she's not here."
He conceded that there were "instances" where he made people feel uncomfortable at Save the Children which were viewed as inappropriate, adding: "I think that charge is a fair one."
He continued: "Certainly, I had too much to drink at times.
"I probably behaved in a way I thought was sort of jokey, or flirtatious. I often wasn't being serious, but that was perceived differently by others."
Details of his alleged behaviour at Save the Children comes as charities face intense scrutiny about their handling of sexual exploitation claims.
Oxfam has been plunged into chaos after it emerged that aid workers sent to earthquake-shattered Haiti had used prostitutes in 2011 - an episode the charity is accused of covering up.
A spokesman for the Jo Cox Foundation said: "The board of the Jo Cox Foundation has accepted Brendan Cox's resignation as trustee.
"Since establishing the Jo Cox Foundation, the trustees and staff have admired the integrity, commitment and dedication that Brendan has shown in our work to create a positive legacy for Jo.
"The Jo Cox Foundation was established in September 2016 to channel the energy and determination generated by Jo's life and murder into practical efforts to advance the causes she championed.
"The trustees and staff remain committed to continuing this important work and honouring Jo's life."