Jail for North Yorkshire Pilot Over Cocaine Plot
9 February 2016, 16:33 | Updated: 30 March 2016, 13:50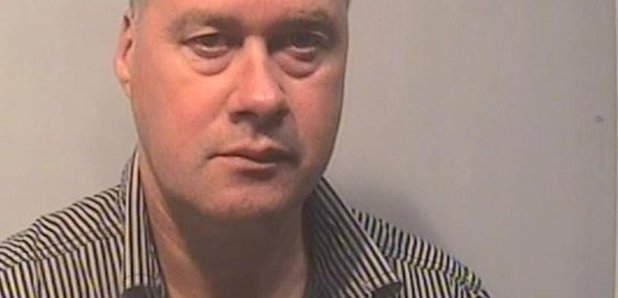 A pilot nicknamed Biggles has been jailed for 19 years for smuggling £33.5 million worth of cocaine into Britain.
Andrew Wright, who took his name from the fictional aviator and adventurer, imported some 268 kilos (591lbs) of the Class A drug in eight trips from Breighton Airfield in Selby, North Yorkshire, to Germany and back over three months in the autumn of 2014.
The 52-year-old along with the plot's mastermind Mark Dowling, 43, and his trusted lieutenant Jamie Williams, 38, were handed stiff deterrent jail sentences at the Old Bailey.
Judge Nicholas Cooke QC told them the amount they smuggled was "off the scale'' and of "exceptional seriousness ''.
"Big fish'' Dowling was handed 24 years in jail and his right hand man Williams received 23 years.
Wright, who owned two Cessna light aircraft, used his aerial photography business Skyviews R Us Ltd as a cover for his illegal activities.
Williams would travel to mainland Europe to get the drugs from Holland then drive to Kassel airport in Hesse, Germany, to load them on to the plane before returning to the UK overland, the court heard.
Once back in Britain, Williams would travel to Selby to collect the drugs from Wright and deliver them to the head of the operation, Dowling, in Essex.
The drug smuggling ring was smashed on November 17 2014 after Wright touched down in Selby with his latest consignment.
A border control officer searched his Porsche Cayenne 4x4 and discovered four bricks of cocaine in the boot with a further 30 blocks stashed in bags in the tail section of his plane.
In all, the cocaine had a total street value of £4.25 million, the court heard.
When Dowling's house in Surman Crescent, Brentwood, Essex, was searched, police recovered documentation indicating the scale of the operation.
In a very short space of time, large sums of money were generated and at one point the plotters had nearly £2 million at their disposal, the court heard.
Dowling paid Williams a flat rate of £12,000 plus expenses for his involvement while Wright, 52, received £1,500 per kilo imported.
The court also heard the gang used several literary references as well as the famed boyhood hero "Biggles'' by W E Johns. Other names bandied around included Ginger - his companion - and Skippy.
Williams, of Romford, Havering, Dowling, and Wright, of Toad Hall, Selby, had previously pleaded guilty to their part in the drug smuggling plot between September 1 and November 18 2014.
Williams was also sentenced for separate drugs, firearms and money laundering offences relating to January 2015.
Dowling had admitted separate offences of transferring criminal property, possessing criminal property and cannabis and cocaine supply.
In mitigation for Wright, Tom Gent told the court that he had been in financial difficulties having "taken the eye off the ball'' of his legitimate aerial photography business after his wife's son died in a road crash.
The judge told him that of all the defendants his was a "personal tragedy'' but he had to bear in mind that cocaine can also "ruin lives'' and he had to deter other pilots from being tempted to get involved.
In the year 2014 to 2015, a total of 3.387 tons of cocaine was seized in the UK making the amount smuggled by Wright and his plotters 8% of that figure.
The court had heard that Dowling was not the head of the entire operation and there were more people higher up the supply chain abroad who fall out of the British jurisdiction.
Following the sentencing, Mick Maloney, head of the National Crime Agency's north east border investigation team, said: "This crime group ran an organised operation, utilising the piloting skills of Andrew Wright to import large amounts of cocaine.
"With valuable help from our colleagues in the Metropolitan Police, North Yorkshire Police, Border Force and the authorities in Germany we have dismantled a significant criminal enterprise."