Hundreds Of Jobs At Risk In Rotherham
16 July 2015, 12:33 | Updated: 30 March 2016, 13:50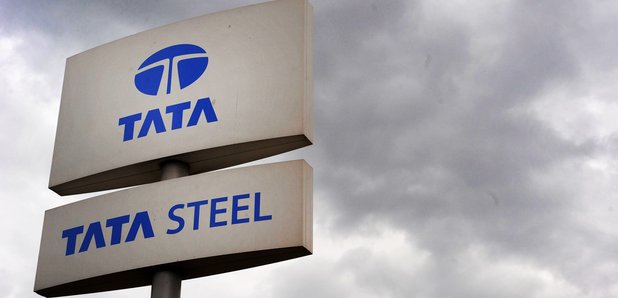 Tata Steel is planning to cut 720 jobs, mainly at its plant in Rotherham.
The firm said the business had been under-performing in the face of steel imports due to the strong pound and higher electricity costs which it said were double those of European competitors.
Tata said it had ``identified 720 positions which will potentially become redundant'' but will work with unions and employees to redeploy workers and minimise the number of compulsory redundancies.
Karl Koehler, chief executive of Tata Steel's European operations, said: ``I realise how distressing this news will be for all those affected, but I am also extremely aware of our responsibility towards the ongoing survival of this business which will continue to employ about 1,500 people in South Yorkshire.''
Roy Rickhuss, general secretary of trade union Community, said: ``This will be devastating news for our members.
``This is a business that has seen a lot of restructuring and change over recent years and another round of potential redundancies will hit the workforce hard.
``It will be natural for workers to be sceptical about this plan too as commitments given by the same management team in previous restructurings have not been delivered.
``We will give our members every support in the coming weeks and months and will oppose any compulsory redundancies.
``We will also engage independent experts to study Tata Steel's proposals and look at alternatives that could save jobs and create a sustainable business. It's only right and proper that Tata Steel allows sufficient time for that work to be carried out.
``While we still need to study the full rationale behind today's announcement, it is clear the UK steel industry is in a perilous state and as the biggest producer, Tata Steel is particularly affected. There is already a case for government action.
``We have been saying for years that uncompetitive UK energy costs are damaging the UK steel industry.''
Today's announcement comes a month after plans for a strike by thousands of workers at Tata Steel, at sites around the country - in a long-running row over pensions - were suspended.
Responding to Tata's announcement, Prime Minister David Cameron's official spokeswoman said: ``We are committed to doing all we can to keeping energy prices down for consumers and businesses.
``That was one of the reasons why under the last parliament we took steps, and the Competition and Markets Authority came out with their report last week looking at that.
``We've said we will look at what they say and respond in due course.''