Humberside Police Dogs Crack Down On Drug Use
16 August 2015, 07:34 | Updated: 30 March 2016, 13:50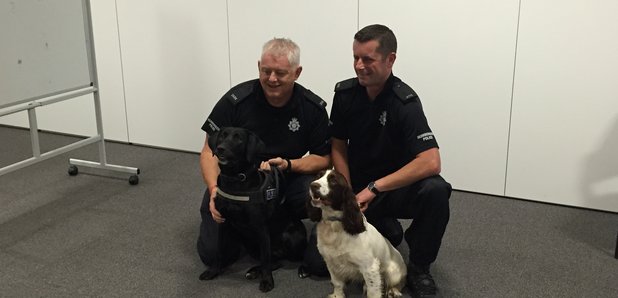 Police sniffer dogs are being used to teach young people in East Yorkshire about the dangers of taking drugs.
The 'Passive Detection Dogs' are trained to sit down when they smell drugs.

This type of training is used for searching people whether it is staff coming to work or for the public going into a night club or event.

They work on leads and do lots of events because they sniff people.

Capital's Ella Griffith's been to see Mia (a black labrador) and Bobby (a spaniel), who've been with Humberside Police for a year.



Sergeant Ian Foster from Humberside Police Dog Section said:
"Their nature makes them ideal for the education element of the passive project where they will support the delivery of messages about the effects and dangers of drugs.

"Hopefully this will deter young people from experimentation with social drug which can escalate for harder drugs."
You can follow Mia and Bobby's work on Twitter - @HPDogSection