Hull 2017 UK City Of Culture
1 January 2017, 06:00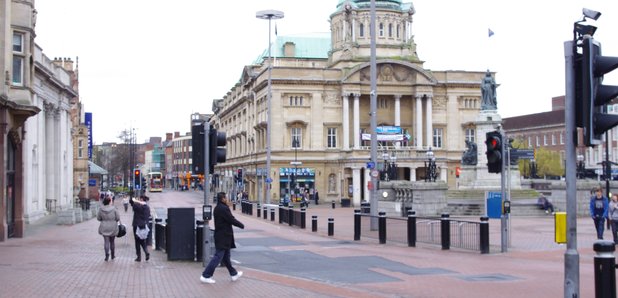 2017 is a big year for Hull - it's the UK's City of Culture!
The historic year officially launches at 4pm on Sunday 1st January with a major event which is a journey through almost 100 years of the city's history.
Local and international artists are using large-scale projection, soundscapes, animation and interactive live performance to transform iconic buildings, streets, the skyline and other public spaces around Hull's city centre.
The event is free, unticketed and runs over seven evenings (1-7 January).
Also on Sunday evening there's a big firework display over the River Humber for 25,000 ticket holders. It starts at 20.17pm.
The spectacular will last for around 12 minutes, along with a soundtrack of music from bands and musicians associated with Hull.
The opening 2 weeks of 2017 will see loads of other free events for people to enjoy.
Martin Green, CEO and Director Hull 2017, said: "The ambition for Hull 2017 has been to create a year-long programme that speaks of the city, its people, their creativity and energy. With Made in Hull, artists have created an unmissable, immersive tapestry, which we hope will inspire, amuse and create an emotional response amongst everyone that experiences it.

"It's just the start of an amazing year that will see hundreds of events in every corner of the city, to be enjoyed by the people of Hull and visitors alike. We should acknowledge the role of everyone that has helped make this happen, Hull City Council for their investment and continuing vision, the people of Hull that backed the bid, the city's artists and cultural community and the many funders and other partners that have got behind this unforgettable year."
1 January Made in Hull. Spectacular free event involving artists' installations across the city centre. Runs 4pm-9pm each evening until Saturday 7 January (on until 10pm on 1 January). FREE.