Green Light for Biggest Offshore Wind Farm Off Yorkshire Coast
16 August 2016, 14:43 | Updated: 16 August 2016, 14:47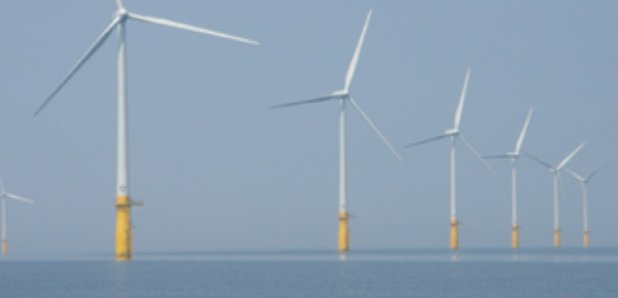 The world's biggest offshore wind farm has been given the go-ahead to be built off the coast of Yorkshire.
The Hornsea Project Two scheme, which could deliver up to 1.8 gigawatts (GW) of electricity - enough to power almost two million UK homes - has been granted development consent by Business and Energy Secretary Greg Clark.
However, the company behind the project is yet to formally commit to funding it.
Mr Clark's announcement comes after Dong Energy made the final investment decision earlier this year to construct the 1.2GW Hornsea Project One scheme, which will generate enough power for more than a million homes.
The company welcomed the Government's announcement regarding Project Two, to be built off the coast of Hull, and said it will review the development consent it has been granted.
It will then work towards making a final investment decision.
Hornsea Project Two would create up to 1,960 construction jobs as well as 580 operational and maintenance jobs, and could be worth up to £6 billion.
Mr Clark said: "The UK's offshore wind industry has grown at an extraordinary rate over the last few years, and is a fundamental part of our plans to build a clean, affordable, secure energy system.
"Britain is a global leader in offshore wind, and we're determined to be one of the leading destinations for investment in renewable energy, which means jobs and economic growth right across the country.''
Hornsea Project Two would be located approximately 55 miles off the coast and would consist of up to 300 turbines.
The Government is expecting enough offshore wind capacity to be installed across the UK by 2020 to generate 10GW of power.
Brent Cheshire, Dong Energy's UK chairman, said: "Development consent for Hornsea Project Two is very welcome. We have already invested £6 billion in the UK, and Hornsea Project Two provides us with another exciting development opportunity in offshore wind.
"Hornsea Project Two is a huge potential infrastructure project which could provide enough green energy to power 1.6 million UK homes.
"A project of this size will help in our efforts to continue reducing the cost of electricity from offshore wind and shows our commitment to investing in the UK.''
Dong Energy is in control of Hornsea Project One, Two and Three, earmarked to be built in the so-called Hornsea Zone, which represents one of the world's largest allocated spaces for offshore wind development.
The Hornsea Zone is more than twice the size of Greater London.
Hornsea Project One is due to be located 74 miles off the Yorkshire coast and will cover about 407sq km.
The wind farm will consist of up to 240 turbines, each of which is 190 metres tall.
The aim is for Project One to be operational by 2020.
The announcement regarding Project Two received a warm welcome from sections of the renewable energy industry.
RenewableUK chief executive Hugh McNeal said: "Today's announcement is the latest vote of confidence in the UK's world-beating offshore wind market.''