Free The Girls Tickets For Nurses And Carers
23 October 2015, 11:58 | Updated: 30 March 2016, 13:50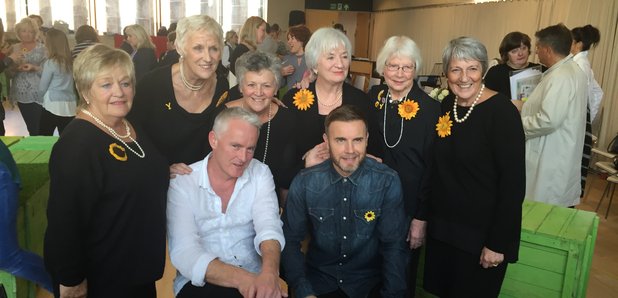 Gary Barlow and Tim Firth are offering nurses and carers free tickets to see the Dress Rehearsal of their new musical The Girls at Leeds Grand Theatre on Saturday 14 November at 2.30pm.
The musical's inspired by the true story of a group of ladies, who decide to appear nude for a Women's Institute calendar in order to raise funds to buy a settee for their local hospital in memory of one of their husbands.
It shows the women's life in their Yorkshire village, how the story began, the effect on husbands, sons and daughters and how a group of ordinary ladies achieved something extraordinary taking the world by story.
Tim Firth and Gary Barlow said: "This is about giving something to the unsung heroes; those people who care for others."
The complimentary Dress Rehearsal tickets are available only in person at The Grand Theatre box office from Saturday 24 October at 10am.
They cannot be booked online or by phone.
They will be given on a first-come-first-served basis on presentation of ID.
A maximum of two tickets per person.