Family Pay Tribute To Rotherham Grandfather
27 August 2015, 12:30 | Updated: 30 March 2016, 13:50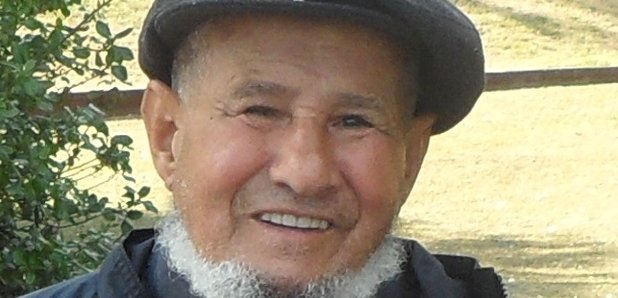 The ``heartbroken'' family of an 81-year-old man who died after he was assaulted on his way to a mosque in Rotherham have paid tribute to ``a loving husband, caring father and grandfather''.
Mushin Ahmed was seriously assaulted in an area just off Fitzwilliam Road in the town on early hours of August 10 and he died in hospital more than a week later.
Detectives are treating the incident as a hate crime.
In a statement issued through South Yorkshire Police, Mr Ahmed's family said: ``The family is heartbroken to have lost such a loving husband, caring father and grandfather, who was also a gentle and charitable man.
``Mushin was an affable person who smiled and spoke to everyone. Well known throughout the town, he worked hard all his life, held high values and brought his family up with the same moral standards.
``Thank you to everyone for your prayers, support and offers of help. The expressions of grief and sadness as well as the flowers are greatly appreciated. Thank you to the police and staff of Rotherham District General Hospital who worked tirelessly on his behalf.''
Detective Chief Inspector Zaf Ali said: ``Mr Ahmed was dressed in traditional clothing on his way to the mosque when he was attacked, which is one possible motive for the attack upon him.
``However, the investigation is still at an early stage.
``While we keep an open mind as to the full motive at this time, we are treating this as a hate crime and will ensure that all possible lines of enquiry are followed. This is also in line with national crime recording standards.''
Mr Ali said: ``I would like to reiterate that this is an ongoing investigation, with legal proceedings now active against two individuals, so there is a risk that any speculation or comments of this nature could prejudice our continued enquiries.
``We will not jeopardise our investigation by commenting further on the detail of this matter other than to reassure all sections the local community of our continued support.
``I also appeal to the local community for help in identifying the movements of Mr Ahmed prior to the incident.
``Were you in the area of Doncaster Road area close to the junction of Mowbray Street or Fitzwilliam Road, which is at the Herringthorpe end of Rotherham, in the early hours of Monday 10 August? Did you see a group of males hanging around the area, did you drive or walk past them?
``If anyone has any information relating to the attack on Mr Ahmed, no matter how trivial it may seem to you, please contact us.''
Two men have appeared in court in connection with the assault.
They appeared at Rotherham Magistrates' Court charged with wounding with intent. Both men were remanded in custody to appear before Sheffield Crown Court on August 28.