Family of Bradford Mum With Cancer Plea For Help
20 March 2017, 16:36 | Updated: 20 March 2017, 16:55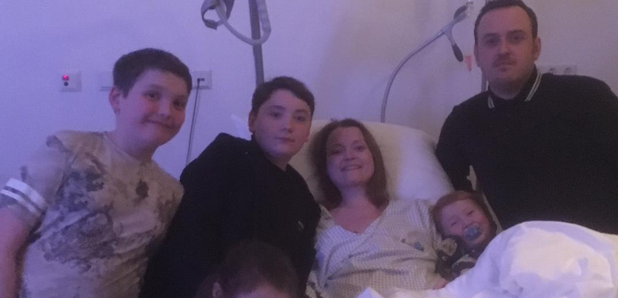 The family of a Bradford mum say they're "literally begging" to raise enough money for her to continue with treatment that is not available on the NHS.
32 year-old Sally Major has terminal bowel cancer. She is being treated at the Hallwang Private Oncology Clinic in Germany after being told there were no further options in the UK. Her family need to raise an extra ten- thousand euros by Thursday so she can stay there and continue with her treatment. Her husband Liam Mjajor says she is responding really well to the treatment and showing 'amazing results'.
In a post on Facebook, Liam Major said "I am literally begging, I can't let my wife and amazing mum of my kids deteriorate, suffer and ultimately pass while knowing there's treatment available that works. It's criminal, devastating and unbelievable, almost barbaric. Unfortunately the NHS will not offer the treatment at present, we are desperately working with our MP to change this but we don't have the beauty of time to wait, we need to fill the gap. We've drained our personal finances, maxed our credit, sold car, remortgaged, business currently £12,000 overdrawn, we have no more options for money, nothing, done. We can't stay, we can't go."
Speaking to Capital Sally's mum, Michelle Hinitt said: "I can't describe how heartbroken I was. It's just not the right thing your child...before you. It's not natural. I thought this isn't right, it should be me. I just wanted to take it away from her and be me instead."
People can donate via an online fundraising page.