Families of Missing Climbers 'Remain Hopeful'
18 February 2016, 14:35 | Updated: 30 March 2016, 13:50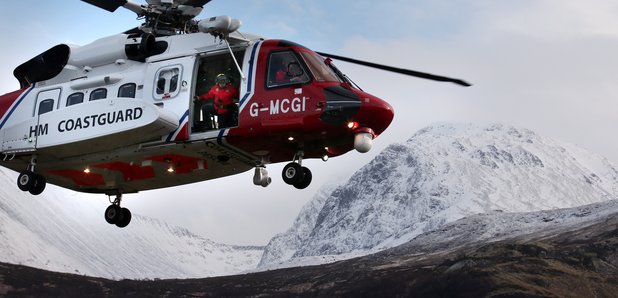 The families of two young climbers missing on Britain's highest peak for four days "remain hopeful'' they will be found.
Rachel Slater, 24, and Tim Newton, 27, failed to return from an outing on Ben Nevis in the Scottish Highlands at the weekend.
Heavy snow, fog and high winds have hindered mountain rescue teams since then, and the search is currently suspended because of an avalanche risk.
It is believed the experienced climbers, from Bradford in West Yorkshire, had been camping behind the Charles Inglis Clark memorial hut on the north side of Ben Nevis.
A helicopter assisted with searches for a short period on Wednesday before being diverted to a nearby avalanche in which a man died and another was injured.
Ms Slater's family have reportedly flown to Scotland from Canada to be kept up to date with the latest developments.
In a joint statement with Mr Newton's family, they thanked rescue teams for their work.
They said: "We are extremely grateful to members of the emergency services and search and rescue personnel who are searching for Rachel and Tim.
"The overwhelming response from members of the public and the climbing community has greatly assisted the search effort and we appreciate all the support and words of encouragement.
"As the search continues we remain hopeful Rachel and Tim will be found and reunited with their families and friends.''
The families added that Ms Slater is thought to have been wearing a turquoise jacket and purple helmet while Mr Newton was wearing a red jacket.
They added: "As a family we urge anyone who was in the Ben Nevis area last weekend and may have seen or spoken to Rachel and Tim at any time to get in touch.
"We'd also like to appeal to anyone planning to climb or hike in the area this weekend to be aware of the ongoing search activity and to report anything they feel may be relevant - even if it appears insignificant - to police on 101.''