Bradford MP Vow Over Honour Killing Claims
26 July 2016, 15:28 | Updated: 26 July 2016, 15:30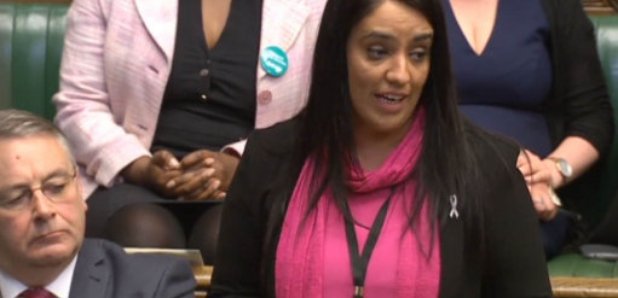 A Bradford MP says she will not rest until she has found out how one of her constituents died in Pakistan amid claims she may have been the victim of a so-called honour killing.
Samia Shahid, 28, from Bradford, died last week while visiting relatives in northern Punjab.
Her family has said she died of natural causes but her husband, Syed Mukhtar Kazam, believes she has been killed because of her marriage to him.
Bradford West MP Naz Shah said she became involved in the case after she was contacted by a concerned constituent.
Ms Shah said: "I'm not going to rest until I'm satisfied I know the cause of her death.''
She said the police are waiting for tests following an initial post mortem examination but she said that she will continue to call for an exhumation of Mrs Shahid's body if these do not establish a conclusive cause of death.
Mr Kazam told the Guardian he married his wife in Leeds in September 2014 after she left her first husband, who was a cousin from Pakistan.
He said his wife moved to live with him in Dubai last year but had made trips to the UK to talk to her parents about the relationship.
He said she went to Pakistan on July 14 as a member of her family was ill.
Mr Kazam said his wife had been healthy and he did not believe reports of her dying naturally. The cause of her death has been variously reported as being from a heart or asthma attack.
The police officer running the investigation in Pakistan told the Guardian there were no visible injuries or signs of violence on her body.
Her father, who is in Pakistan, told the paper the honour killing allegations were "lies''.
A West Yorkshire Police spokesman said: "A report was made to West Yorkshire Police last week regarding the alleged death of a 28-year-old woman from Bradford in Pakistan.
"Following this report officers engaged with the Foreign and Commonwealth Office, who have since confirmed her death.
"Inquiries are now continuing with the relevant authorities to establish the cause.''