Bradford: Acid Murderers Jailed For 126 years
27 June 2014, 13:17 | Updated: 30 March 2016, 13:50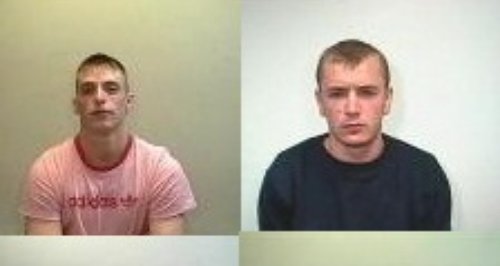 Four men who broke into the home of a Bradford man when he was asleep and killed him by throwing acid over him, have been jailed for a total of 126 years.
Lee Calvert 23, of Stirling Crescent, Holme Wood; Joseph Lowther 22, of Copgrove Road, Holme Wood; Robert Woodhead 28, of Fred's Place, Tyersal; and Andrew Feather 23 of Heysham Drive, Holme Wood were all found guilty at Bradford Crown Court on Thursday of the murder of Barry Selby.
Mr Selby, who was 50, suffered serious burns in the attack at his home in Rayleigh Street, East Bowling on October 14 last year and died in hospital three days later.
Calvert, Lowther and Woodhead were also found guilty of an additional charge of possessing a firearm with intent to endanger life.
Today at Bradford Crown Court all four men were jailed for life.
Calvert must serve a minimum of 36 years, Lowther and Woodhead 32 years each, and Feather 26.
Detective Chief Inspector Nick Wallen, Senior Investigating Officer, said:
'These men broke into an innocent man's home when he was asleep, viciously assaulted him and doused him with acid.
'It was a sickening and cowardly attack on Barry Selby and sadly led to his untimely death just a few days later.
'Barry was a much loved husband, father and grandfather and is sadly missed by family and friends.
'The defendants have not given evidence and have never offered an explanation for what they did, but they are, without doubt, very dangerous and evil men.
'The lengthy sentences passed down today clearly reflect the seriousness of their actions and are welcomed by the team of police officers and staff who have worked on this investigation.
'I would also like to thank those who gave evidence for showing great courage in coming forward.'
A statement from Mr Selby's family, said:
'We are extremely happy with the outcome of the trial and the verdict has shown us that justice has been served.
'We would like to say thank you to our close family and friends for their support throughout what has been a traumatic time. We would also like to thank the police family liaison officers for the support they have provided over the past months.
'We now feel as a family that we have some closure and can start to move forward with our lives.'