Arrests And Injuries After Leeds Friendly
22 July 2015, 10:59 | Updated: 30 March 2016, 13:50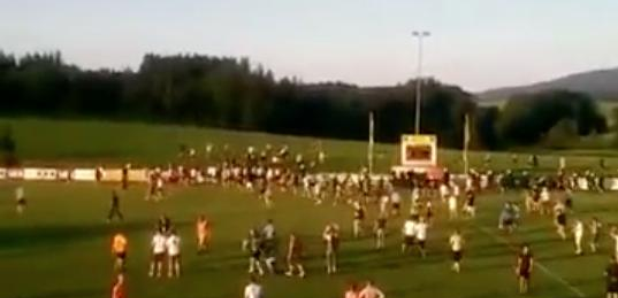 The match, which ended in a 2-1 defeat to Leeds, was being played in Austria
Eyewitness, Heidi Haigh, told Capital:

"They (the Frankfurt fans) obviously came looking for trouble.

The Leeds fans were having a good time in the sun and it had been a very good atmosphere.

There was nothing about what was to come."
In a statement from Salzburg police, they say:
"About 50 Frankfurt fans stormed the entrance to the stadium.
At the square in front of the stadium, runaway Leeds fans were again attacked by the Frankfurt fans.
Eventually the situation moved to the centre of Eugendorf where action was taken to stop the attacks, among other things a pepper-spray operation by the police.
There are 3 injured Leeds fans, 17 Frankfurt fans were arrested in this area.
Two police officers were injured in the operation.
There were a total of 25 arrests for various offenses."