Army and Scientists Investigate Illegal Chemicals in Bridlington
5 August 2016, 12:35 | Updated: 5 August 2016, 14:11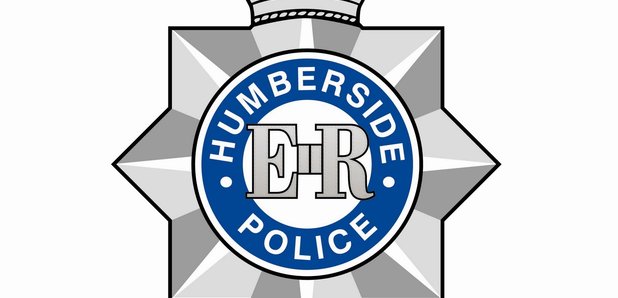 Dozens of households have been evacuated as police, soldiers and specialist scientists move potentially dangerous substances from a terraced house amid speculation that the property may have been the base for an online chemical business.
People living in Oxford Street, Bridlington, and some surrounding properties have been told to stay away from their homes and even expect a series of small controlled explosions as the house is made safe.
Humberside Police said the evacuation of the cul-de-sac is linked to the arrest of a 54-year-old man in the town and follows reports of illegal chemicals being stored at a property.
The pre-planned operation is not terrorist-related, officers said.
Speculation about the origin of the chemicals has centred around an online business based in Oxford Street which claims to supply clients including Airbus, BAE Systems, the National Space Centre, Harvey Nichols and a number of top universities.
Its tagline is: "Laboratory chemicals, lab wares, photochemcials, pyrochemcials, analytics and consultancy. Fast but economical delivery.''
People living within the cordon were first told to leave their homes on Thursday as police, scientists and soldiers from the Royal Logistics Corps Explosive Ordnance Disposal (EOD) squad worked in the property.
But they were allowed back as work stopped for the night.
The evacuation resumed at 8am on Friday.
One neighbour, who did not want to be named, said police knocked on her door on Thursday and told her partner to grab a change of clothes and leave the house.
She said: "It's been very surreal. It's the biggest thing that's ever happened in Bridlington.''
Superintendent Ed Cook said it was necessary due to the risks involved when the chemicals are moved.
Mr Cook also warned people in the area that there would be a series of "very small'' controlled explosions on Friday.
He said: "We were able to allow residents of Oxford and Cambridge Street, Bridlington, to return to their homes temporarily last night as the risk from the chemicals was contained and the area was safe.
"This morning we will be moving the chemicals, which introduces an element of risk, and in order to protect the public and ensure their safety we have evacuated them again.
"The chemicals will be disposed of safely with the support of the EOD and forensic scientists. There is likely to be a series of very small controlled explosions in the area.
"Our primary concern is to keep residents safe.
"We do understand that it is inconvenient, and will make every effort to resolve the situation as soon as possible.''
East Riding of Yorkshire Council said it had made The Spa Bridlington complex available for residents who were evacuated and were unable to make alternative accommodation arrangements.
A spokeswoman said more than 30 people attended The Spa Bridlington on Thursday while the police cordon was in place and were provided with food and drink. She said some people were able to watch a show.
The customer service centre at the town hall in Bridlington will operate as a drop-in centre for information for residents and will remain open until 8pm, she added.