Appeal Over Missing York Student - UPDATE
27 January 2014, 16:05 | Updated: 30 March 2016, 13:50
York police are searching the river Ouse after 20-year-old university student Megan Roberts was reported missing.
UPDATE TUESDAY 16.00
Police searching for a missing university student from York are focusing on the river near to where she disappeared.
20 year old York St John student Megan Roberts was last seen in the early hours of Thursday after a night out.
She was only reported missing on Monday.
Police are searching the bank of the River Ouse in York and are reviewing CCTV which shows her with a group of friends on one side of the river but not with the group on the other side.
She was last seen by her friends at around 2am on Thursday in the Popworld bar in George Hudson Street.

Superintendent Phil Cain said:
"We are very concerned for Megan's welfare and are urging the public to help us establish her movements in the early hours of Thursday 23 January 2014.
"As with all missing persons inquiries we are doing everything we can to locate Megan and make sure she is safe and well."
Police appear to have ruled out any suggestion of criminal activity.
Mr Cain has denied there is a suggestion that a man had been following Megan in the hours before she was last seen.
He said:
"There were some Twitter comments on Megan's account but we've explored those with family and friends and at this stage there's nothing to suggest there is any criminality involved in her disappearance.''
He said:
"There's nothing to indicate Megan was anything other than a bright young student.''
========
Megan is a student at York St John University and was reported missing by her mum at 8.30 am on Monday 27 January 2014.
It was after a friend raised concerns for her having not heard from her after a night out in York city centre.
Megan, who is originally from Wetherby, has not been seen since around 2am on Thursday 23 January 2014 in Popworld, on George Hudson Street.
Nobody has heard from Megan since, which is very out of character and officers are very concerned for her safety.
Megan is described as around 5ft 6in tall, of medium build with long dark brown hair.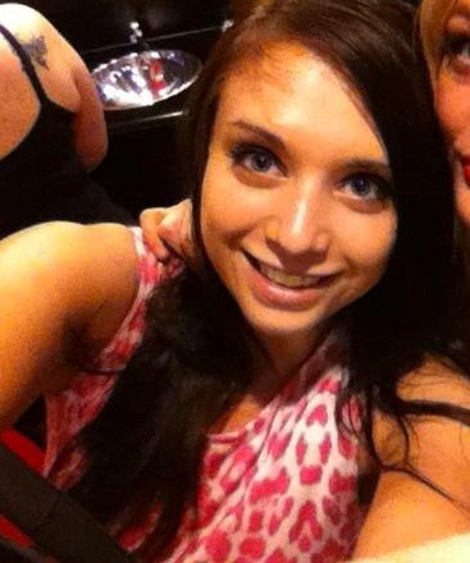 When she was last seen she was wearing a cream knee length dress which had large brown and orange flowers on it and black plimsoll type shoes.
Police are appealing for anyone who has seen Megan since the early hours of Thursday morning or knows where she is now, to contact them urgently.
They are also appealing to Megan herself to contact her friends, family or the police to let them know she is safe.