Anti-Semitic Griffiti Sprayed on Synagogue In Leeds
11 October 2017, 13:06 | Updated: 11 October 2017, 13:11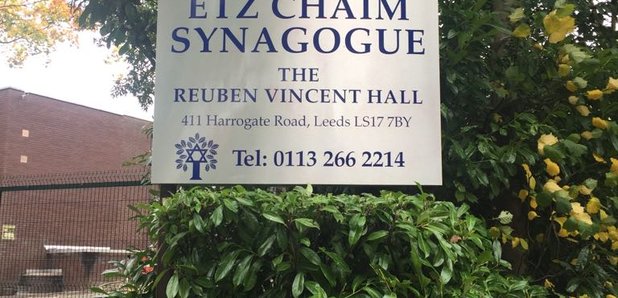 West Yorkshire Police are investigating reports of anti-Semitic graffit at the Etz Chaim Synagogue in Leeds.
Police were called at 8.41am today to the Synagogue on Harrogate Road.
They are treating it as a hate crime and is under investigation.
Officers from the Outer North East Neighbourhood Policing Team are aware of the incident and are increasing their patrols of the area to reassure the community and are liaising with key representatives.
A Statement from CST Protecting our Jewish Community said:
'CST is working closely with Etz Chaim Synagogue and with the Police regarding the antisemitic graffiti that was discovered on the property this morning. As you might expect, such vile graffiti in a prominent location in the heart of the Jewish community has caused widespread upset and concern.'