14 Years In Prison For Two Men After Sheffield Shooting
13 January 2017, 12:38 | Updated: 13 January 2017, 12:43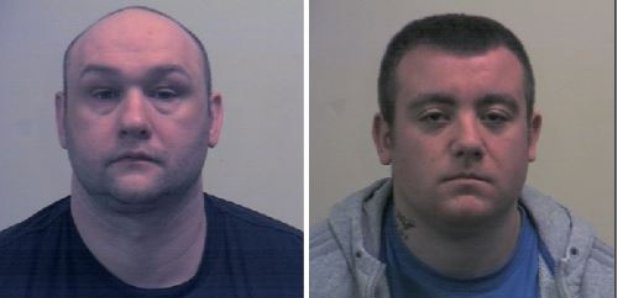 Two men will spend 7 years in prison each after admitting a shooting in Sheffield.
On Tuesday 15 March 2016 at around 2.20pm, police received numerous reports that shots had been fired outside a convenience store in Nodder Road, Sheffield.
34-year-old Martyn Sedgwick and 25-year-old Lee Wolf have been sentenced today.

They both entered guilty pleas at an earlier hearing to possessing a firearm with intent to cause fear of violence.
Sedgwick also entered guilty pleas to dangerous driving, driving while disqualified, driving with no insurance and handling stolen property. He was jailed for seven years.
He was also disqualified from driving for three years.
Wolf also admitted handling stolen property in addition to the firearms charge, and was sentenced to seven years behind bars.
Charged alongside Sedgwick and Wolf is 54-year-old Michael Burke, of Wragg Road, Sheffield. At an earlier court hearing, he pleaded guilty to possessing a firearm while banned from doing so. He has not yet been sentenced.
The court heard how Sedgwick and Wolf, driving a stolen silver Toyota Corolla, fired shots towards individuals known to them, who then got into a white Transit van and sped off.
The Corolla gave chase, with multiple members of the public calling police to report erratic and dangerous driving as the vehicles rammed each other, causing significant damage.
Acting Detective Inspector John Yoxall, who led the investigation, said:
"While this was a targeted incident between individuals known to each other, the actions of Sedgwick and Wolf in particular placed the lives of our communities at risk. "It is a miracle nobody was injured from either the shooting or the subsequent chase, which could have ended in serious injury or death.
"Burke's possession of a firearm also places the wider community at risk and I hope that the residents living in the Nodder Road area are reassured by the results at court today."
Forensic work at the scene of the shooting recovered a specific type of shotgun cartridge. When the Toyota was later recovered by police, there were plastic bags containing the same shotgun cartridges.
Wolf and Sedgwick's DNA were matched to those found on the bags inside the car, as well as a fingerprint belonging to Burke.
An extensive trawl of CCTV from the scene of the shooting and vehicle chase also revealed footage of Sedgwick leaving the abandoned Corolla, which identified him as the driver of the car.