10 Candidates Named in Batley and Spen By-Election
27 September 2016, 18:40 | Updated: 27 September 2016, 18:41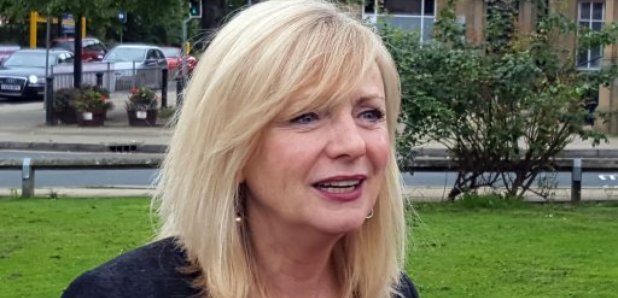 Labour's Tracy Brabin will face nine other candidates in the Batley and Spen by-election which was called following the death of Jo Cox.
The Tories, Lib Dems and Ukip stood by their pledge not to field candidates in next month's by-election out of respect for Mrs Cox, who was shot and stabbed to death outside her constituency office in Birstall in June.
Ms Brabin, a former Coronation Street, Emmerdale and Eastenders actress, was selected by Labour as their candidate last week.
Kirklees Council confirmed that she will face nine other candidates on the ballot paper for the poll on October 20.
Mrs Cox was elected to parliament in the 2015 general election when she held Batley and Spen for Labour with a 6,051 majority over the Conservative candidate, with a 43% share of the vote.
The other candidates are listed as:
:: Corbyn Anti - By Election Protest
:: Jack Buckby - No to terrorism, yes to Britain
:: Richard Charles Edmonds - National Front
:: David Furness - British National Party Local People First
:: Therese Hurst - English Democrats: 'Putting England First!'
:: Waqas Ali Khan - Independent
:: Garry Mervyn Kitchin - Independent
:: Ankit Love - One Love Party
:: Henry Edmund Burke Mayhew - Independent
Ms Brabin, 55, was selected from a shortlist of two at a meeting of Labour members in the constituency on Friday.
The actress and screenwriter was selected at a meeting of around 300 party members ahead of the only other shortlisted candidate, Jane Thomas, following hustings at a Batley school.
Campaigning in Cleckheaton on Saturday, she said she knew Mrs Cox and added: "I'm really, really committed to making her proud.''
Ms Brabin said she was brought up in a council flat in the constituency and her mother owned a popular local cafe called Betty's.
She played Tricia Armstrong in Coronation Street in the 1990s before appearing as Roxy Drake in EastEnders, and Carole in Emmerdale.
She has also written for shows including Family Affairs, Tracy Beaker and Hollyoaks.
A number of the other nine candidates had declared their candidature and put out a statement ahead of Tuesday's deadline.
English Democrats' candidate Therese Hirst is a former leader of Veritas, the party formed by Robert Kilroy-Silk, which later merged with the English Democrats.
Despite describing his affiliation as "No to terrorism, yes to Britain'', Jack Buckby has said he is standing for the anti-Islam Liberty GB party.
Independent Garry Kitchin has said he is standing because he believes "basic democratic principles mean that, in every constituency, people have the right to a full range of candidates to choose from when they select their MP''.
Another independent candidate, Waqas Ali Khan, is a Ukip member who stood for the party in the 2015 general election in Shipley, coming third behind Tory Philip Davies.
The candidate named on the nominations notice as Corbyn Anti will appear on the ballot paper as "ANTI Corbyn''.