Wayne's the man for Wales
9 July 2018, 18:19 | Updated: 9 July 2018, 18:25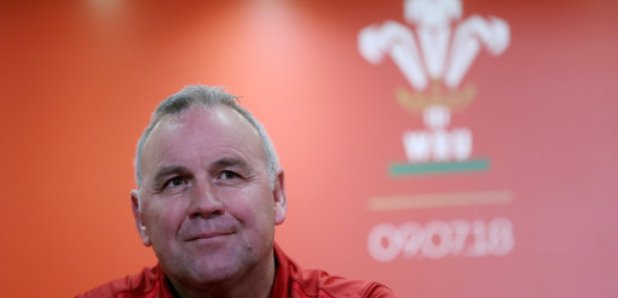 Wayne Pivac admitted it was a "no-brainer" to succeed Warren Gatland as Wales boss - even though he won't take charge for another 16 months.
Pivac was named the next Wales head coach on Monday, but has to wait until next July to join the Welsh Rugby Union.
The Scarlets head coach will then succeed fellow New Zealander Gatland after the 2019 Rugby World Cup, with the tournament played in the autumn.
"I was going to look very seriously at it when the opportunity arose and for me it was a no-brainer," Pivac, said at a press conference in Cardiff.
"I think the Union's in good hands and I want to be part of it.
"It's a huge honour and a privilege to be given the opportunity to coach Wales after the Rugby World Cup.
"I've been through a robust interview process, one which I enjoyed, and I want to continue the strong work done by Warren and his team.
"I'd like to think I'll do everything I can to emulate some of the results they've got and where we can to try and improve things."
Gatland has been in charge since December 2007, winning two Grand Slams as well as leading Wales to a World Cup semi-final and quarter-final.