Tributes paid to teenager after crash
6 January 2017, 09:23 | Updated: 6 January 2017, 09:25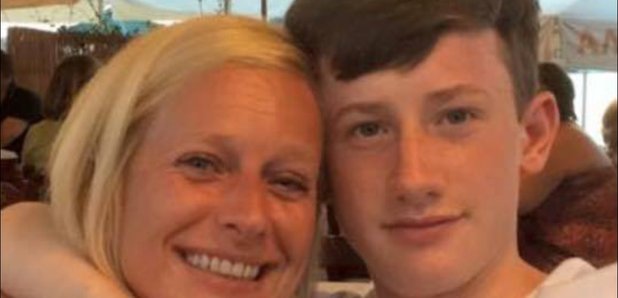 The family of 16 year-old Morgan Ackerman, who died after being hit by a taxi in Barry, say he was loved by absolutely everybody who knew him.
Morgan was in collision with a white Skoda Octavia at approximately 10.30pm on Tuesday, 3rd January, 2017, on Barry Road, opposite its junction with Llewellyn Street.

'Morgie' died on Wednesday night at the University Hospital of Wales.

His family said:

"He was such a wonderful boy. He touched so many people with his infectious personality. He was always joking and always saw the best in every situation.

It is not an understatement to say he was life and soul of wherever he was and he loved to make people smile. He would constantly tease his older sister Elle by winding her up, but then would always make her laugh afterwards.

Morgie was such a caring young man, and to give an example, he recently treated the whole family for a breakfast on his wages from his part time job - that was the type of boy he was. He was so giving and thoughtful and we'd almost go as far as to say a 'mummy's boy'.

He was so loved by all of his family and friends and he has left such a massive hole in everybody's heart. He is going to missed by everybody whose life he touched in his 16 years in this world."

Investigating officers would still like to speak to anybody who witnessed the collision, who saw a group of male pedestrians prior to the collision walking along Barry road, or who stopped to provide assistance.

They'd also like to speak with anybody who may have seen the vehicle being driven prior to the collision and who have not yet given their details.