Special celebrations for NHS
5 July 2018, 18:34 | Updated: 5 July 2018, 18:36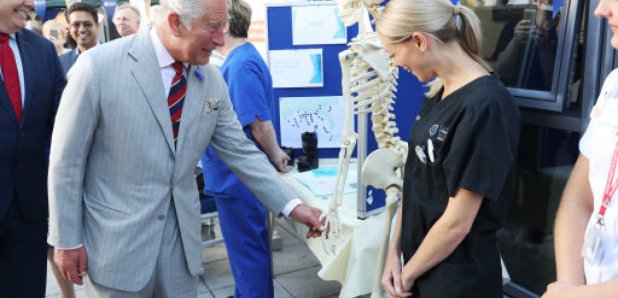 The Prince of Wales has been to visit Ysbyty Aneurin Bevan in Ebbw Vale on the Health Service's special birthday.
The Hospital is named after the Welshman who started the NHS exactly 70 years ago.
Banners, balloons and live music filled the corridors while the sun was out for a garden party.
We spoke to Fran, one of the nurses who met Prince Charles while he was given a tour of the Hospital:
' It's been wonderful. It's been great for the community, great for all the staff and patients...and he was really nice. '
The Prince of Wales also got to cut a birthday cake for the NHS.