Preferred minimum unit price of alcohol picked
28 September 2018, 12:14 | Updated: 28 September 2018, 12:17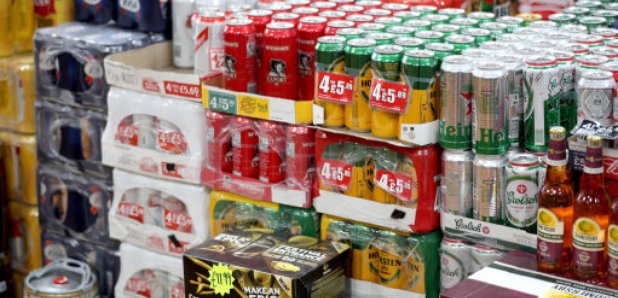 The minimum unit price of alcohol in Wales could be set at 50p by next year.
The National Assembly passed the Public Health (Minimum Price for Alcohol) (Wales) Bill last year giving the Welsh Government powers to set a minimum unit price for alcoholic drinks and make it an offence to sell below it.
The Welsh Health Secretary Vaughan Gething AM has now asked people in Wales what they think about the Welsh Government's preferred minimum unit price of 50p.
Mr Gething said: "The ultimate objective of introducing a minimum unit price is to tackle alcohol-related harm, including alcohol-attributable hospital admissions and alcohol-related deaths in Wales, by reducing alcohol consumption in hazardous and harmful drinkers.
"In particular, the Act is targeted at protecting the health of hazardous and harmful drinkers, including young people, who tend to consume greater quantities of low-cost and high-alcohol content products.
"The higher the level of MUP that is chosen, the greater the proportion of purchased alcohol that is captured and the greater the estimated impact on alcohol-related harms.
"However, there is a trade-off as there is also a greater impact on moderate drinkers, particularly moderate drinkers in the more deprived groups.
"After careful consideration and on balance, my preference is that the initial level of the MUP should be set at 50p. But we will now gather views from individuals, businesses, public bodies and interested parties about the Welsh Government's preferred price of 50p."
In 2017 there were more than 500 alcohol-related deaths and nearly 55,000 alcohol-related hospital admissions in Wales, with health care costs relating to alcohol amounting to an estimated £159 million.