Intelligent parking to cut congestion
25 January 2017, 10:15 | Updated: 25 January 2017, 10:16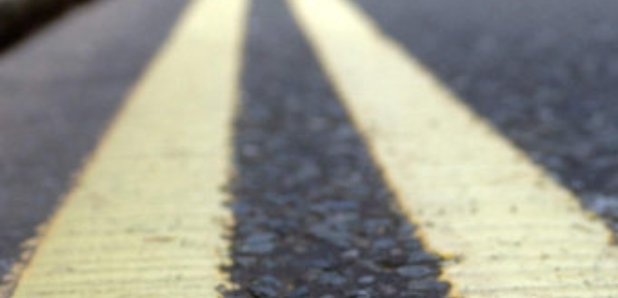 Cardiff's making history, becoming the first city in Europe to use intelligent parking which means people heading into the city will be able to check an app to find out where there's a space.
Cardiff City Council says in its commitment to ensuring the Welsh capital is a high quality, attractive and liveable smart city, it's using innovative technology to deliver tangible service improvements in city management, with a wide range of applications across council functions.

Delivered by Smart Parking Limited, a combination of techniques will help transform the parking experience, including;

The installation of over 3000 infrared vehicle detection sensors in on and off street locations;

The use of ANPR technology at off-street car parks across the city;

Variable message signage strategically placed throughout the city, directing motorists to available parking; and

The introduction of SmartApp, the real-time parking availability and guidance smartphone app.

Councillor Ramesh Patel, Cabinet Member for Planning, Transport and Sustainability, said:

"The City Council's primary focus is to encourage public transport, cycling and walking and encouraging people to leave their cars at home. We do understand that sometimes travelling by car is necessary, either because public transport routes are not available or viable. This technology will ensure that people travelling by private car are able to find their car parking space quickly and easily. This will have a number of benefits, notably helping in our aim to reduce congestion and improve air quality levels in the city centre."

The technology comprises of Smart Parking's flush mounted sensors, which detect when a vehicle has occupied a parking space. Real time data is then communicated to the back office system, regarding changes to parking space occupancy on a second-by-second basis. Drivers are able to access SmartApp to view an accurate live map of available parking spaces nearby or at a location that they plan to travel to.

Paul Gillespie, Smart Parking CEO, commented:

"This exciting citywide deployment, between the City of Cardiff Council and Smart Parking, will help the Council to address the strategic and operational aspects of parking operations. This will help the Council to achieve its goal of ensuring the City is clean and sustainable by making sure that parking behaviour does not negatively impact on the city and the people who live, work and visit it. We look forward to working with the City of Cardiff Council in achieving its vision to become Europe's most liveable capital city."