Dramatic rise in flu cases in Wales
13 January 2017, 09:27 | Updated: 13 January 2017, 09:30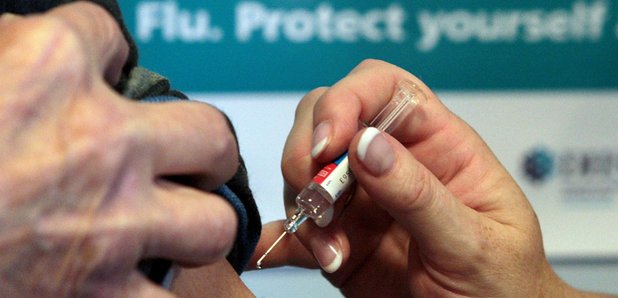 Public Health Wales are warning about a dramatic increase in the number of people being diagnosed with flu.
Nearly 800 people were diagnosed with flu like illnesses in Wales over the two week Christmas period.
There have also been 195 confirmed influenza cases in hospitals and 25 cases on intensive care wards.
People of any age may be affected by flu, and it can be serious. Unlike a cold, flu symptoms usually develop quickly and can include a high temperature, headache, aching muscles, extreme tiredness and cough.
People with flu symptoms should avoid contact with elderly people, pregnant woman and patients with long term health problems.
Those vulnerable groups, who are more at risk from the condition, are being encouraged to get a flu jab.
Dr Richard Robert from Public Health Wales, said: "We expect the flu virus to circulate at increased levels in Wales for six to eight weeks.
"So it is important to ensure that eligible people are vaccinated as quickly as possible to help protect them for the rest of this season.
"Those in risk groups should have been vaccinated by now, but it's not too late to get this protection if you haven't already."
Flu jabs are available from GPs and some pharmacies in Wales.