Couple killed on first date had been drinking
21 November 2018, 17:08 | Updated: 21 November 2018, 17:09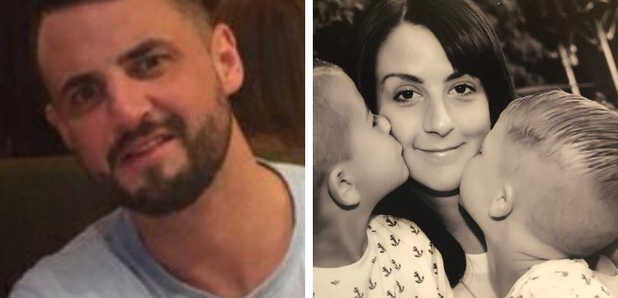 A drunk driver killed himself and his new girlfriend in a "catastrophic" motorway crash after he drank almost two bottles of wine during their date, a court has heard.
Timothy Grace, 31, lost control of his BMW X5 while driving at speeds of up to 102mph before his vehicle left the road and smashed into a tree.
An inquest heard the window cleaner and new girlfriend Sarah-Jayne Thomas, 28, both died from traumatic injuries suffered in the road traffic collision off the M4 near Bridgend, South Wales.
Pontypridd Coroner's Court heard father-of-two Mr Grace was twice over the drink-drive limit and did not have a full licence or insurance while he drove home with Miss Thomas, a hairdresser and mother-two from Penlan, Swansea, on June 12 this year.
The pair had enjoyed a lunch together just before 12pm at a steakhouse in Cardiff Bay, where staff said Mr Grace ordered two bottles of 13% Chardonnay wine which he drank most of while Miss Thomas drank cocktails.
Louis Barker, a waiter at the Miller and Carter restaurant, said in a statement: "I remember speaking to my manager and commenting the male had ordered a second bottle of wine and hadn't been here very long."
The couple left for the nearby Grosvenor Casino after their meal, where a barman said both Mr Grace and Miss Thomas "appeared drunk" when they ordered another round of drinks at about 1.35pm.
Later that afternoon, Mr Grace took the westbound M4 motorway on his way back to his hometown of Treboeth, Swansea, with Miss Thomas as his passenger, where another road user he overtook estimated the BMW travelling at about 130mph.
Driver Richard Fage said in a statement: "He was travelling at a very high speed. I was travelling at 70mph and he passed me like I was stationary.
"I'd say he was maxed out and couldn't go any faster. I'd estimate it was 130mph plus."
Minutes later, another driver, Michael Heath, said he witnessed the BMW steer sharply from the outside lane "without reason" before crossing the two inner lanes and leaving the motorway.
Mr Heath said: "He didn't appear to be braking or skidding. He didn't seem to react that the car was travelling towards the hard shoulder.
"It continued onward off the road and into bushes, before it hit a tree which bent over."
Collision investigation officer Carlo Vaquerizo said markings on the road showed Mr Grace would have caused the initial sudden steer away from the road's central reservation, before his car's emergency stability programme tried to adjust the movement.
Commenting on the speed of the car, Mr Vaquerizo said: "The speed has been calculated at between 88mph to 102mph, with the likely speed being 95mph, although 95mph is a slight underestimate."
He described the wreckage after the car had hit the tree as "catastrophic", adding: "It had been one of the worst I'd seen."
PC Alan Efstathiou said CCTV footage showed Mr Grace had nearly caused an accident minutes before the crash when he joined the M4 road and cut in front of another car, adding: "It was a dangerous manoeuvre."
He said Mr Grace did not have a full driving licence and had no third party insurance at the time, and had been convicted in October 2017 for being caught driving with neither.
Mr Efstathiou said Mr Grace would have been prosecuted for the crash if he had survived.
Miss Thomas was found dead at the scene having suffered multiple injuries and a toxicology report later found she was not under the influence of alcohol at the time of her death.
A comatose Mr Grace was flown by helicopter to University Hospital of Wales, Cardiff, where he was diagnosed with an "unsurvivable" brain injury.
A toxicology report showed his blood-alcohol levels were estimated at 156mg per decilitre, almost double the legal driving limit of 80mg per decilitre.
Coroner Alun Hughes said Mr Grace had died from a traumatic head injury and Miss Thomas had died from multiple injuries.
He recorded a cause of death for both as a road traffic collision contributed to by alcohol.