Cervical cancer risk for young women in Wales
22 January 2017, 07:14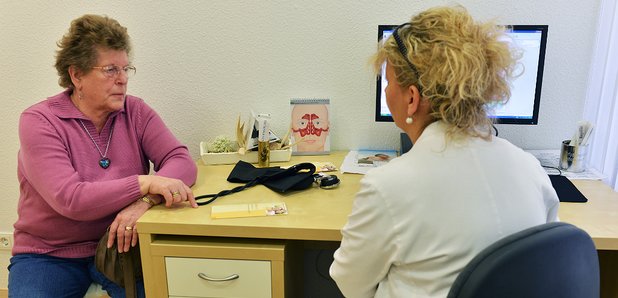 The latest figures suggest the number of women attending cervical screenings in Wales is at the lowest level in 10 years.
Only 77 per cent of eligible woman attended screenings across Wales last year.
The figure drops among women aged 25-29 at 75 per cent, despite cervical cancer being the most common form of the disease in women under the age of 25.
The testing rates in Wales are the highest in the UK, but 4 out of 5 health boards didn't reach their target to screen 80 per cent of women.
Across the UK more than 3000 women are diagnosed, and 890 die from cervical cancer, each year.
A survey by Jo's Cervical Cancer Trust suggests a third of women have delayed, or not gone to a screening, because they were worried it would be embarrassing, while a quarter were concerned the process would be painful.
Robert Music from the charity said: "We have one of the best cervical screening programmes in the world.
"But when the number attending in Wales is at a 10 year low, we need to be seeing investment in awareness campaigns to encourage women to take up their invitation for cervical screening.
"Cervical screening prevents 70 per cent of cervical cancers from developing and if we do not prioritise prevention, there will be more lives lost."
Dr Rosemary Fox, Director of the Screening Division of Public Health Wales, said: "It's positive that eight out of 10 women do attend for their smears and gain the protection against cancer that screening offers.
"I'd like to encourage the women who have doubts about cervical screening, or find it difficult, not to ignore their screening invitation.
"I'd advise them to talk to their GP or practice nurse about screening - it could save their life."