Cardiff singer calls Trump a "tyrant"
10 January 2017, 13:48 | Updated: 10 January 2017, 14:15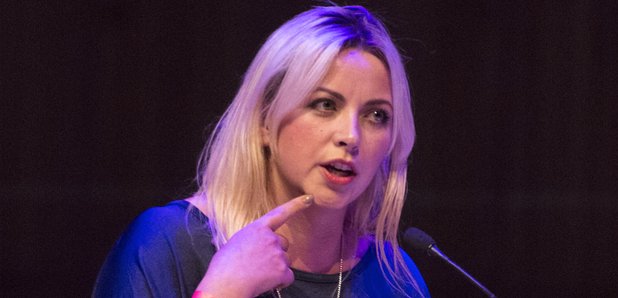 Welsh singer Charlotte Church has turned down an invitation to perform at Donald Trump's inauguration.
She claims she has been approached to perform at the ceremony, but called Trump a "tyrant''.
The musician from Cardiff tweeted the president-elect to say a "simple Internet search would show I think you're a tyrant".
She included a series of poo emojis in her tweet.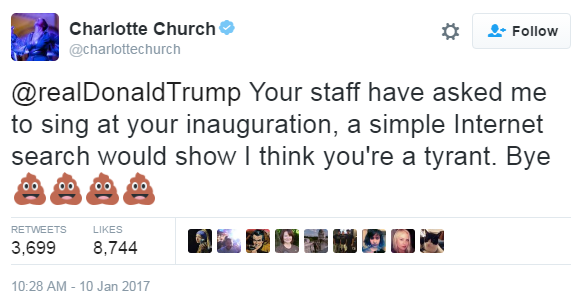 Former X Factor contestant Rebecca Ferguson has also confirmed she will not be taking part in the Washington DC ceremony.
She previously said she would accept if she could perform protest 'Strange Fruit', a poem about racism and lynching in America's Deep South.
Ferguson said: "I wasn't comfortable with the song choice made on my behalf, and although I'm very blessed to have a gift that gives me amazing opportunities, as a mother and an artist, I had to defend my stance".
The Radio City Rockettes will be dancing at the inauguration, but their employers have said no dancer will be compelled to attend.
America's Got Talent star Jackie Evancho will be singing the US national anthem.