Bluebirds Look To End Season On A High
12 May 2019, 10:29 | Updated: 12 May 2019, 10:33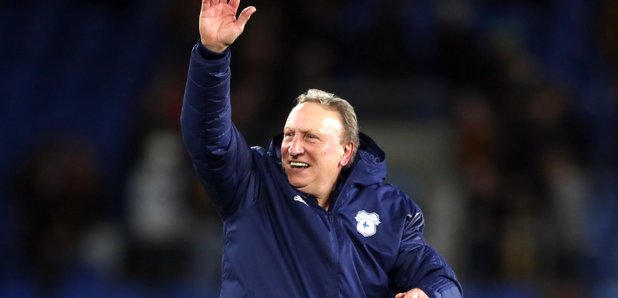 Cardiff City are looking to end a disappointing season on a high after they were relegated from the Premier League last week.
The Bluebirds face Man United at Old Trafford this afternoon.
Manager Neil Warnock says he'll hold talks with the club about his future on Monday.
But Warnock, who has one year left on his current deal, wants promisea that the club will "think big" this summer when it comes to player investment.
"We're having a full day together discussing all aspects of the club," Warnock said.
"I'm aware of what Vincent's said, but I've got my own idea what I want to say to them and try to help the club forward.
"We will need two or three good signings to get us there. Without the players I think we'll be one of a number of teams, but if we get two or three good players in I think we could set off the season on a high and continue throughout.
"It could be an exciting time and it would be nice for me to leave them in the top flight.
"I think we've arrived as a football club this year. We're a big club and we've got to think big now."
Cardiff is his 15th different club and Warnock has said that, whatever happens this summer, he will be managing somewhere next season.
"