Lives Saved Thanks To Donation Rules
1 December 2016, 07:07 | Updated: 1 December 2016, 12:31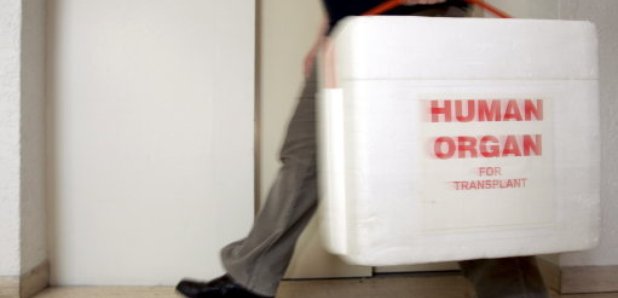 First Minister Carywn Jones says he's incredibly proud of what Wales has achieved, exactly one year since the law changed on how we donate our organs.
The system means adults here are automatic donors after death, unless they have chosen to opt out beforehand.

On December 1 2015, Wales became the first part of the UK to introduce such a system.

Figures from the Welsh Government show that during the last year, 39 organs from patients whose consent was 'deemed' have been transplanted into people in need of organs.

Figures show that just 6% of eligible people in Wales have decided to opt out of the system.

First Minister Carwyn Jones said:

"No other country in the rest of the UK is doing what Wales is doing when it comes to organ donation. We're extremely proud of what we've achieved so far.

Donating an organ is an act of great generosity and due to this progressive legislation policy, there are more organs available to those who are desperately in need of a transplant.

The people of Wales who donate organs are potentially giving people the gift of life.

On the anniversary of the start of this landmark legislation I want to thank those who have donated, and want to urge people who've not discussed their organ donation wishes to have that conversation with their loved ones."

Welsh Health Secretary Vaughan Gething said:

"In the last year alone we've seen a steady rise in the numbers of people living in Wales whose lives have been saved or improved by an organ transplant. This is good news.

The latest figures for deemed consents in Wales are encouraging.

We're moving in the right direction, but I'm keen to see them increase in the future.

I am extremely proud that, thanks to this legislation from the Welsh Government, we lead the way as the first nation in the UK to move to a soft opt-out system of consent.

I fully expect that the new system we've put in place will create a step change in consent for organ donation in Wales. The benefits to those needing a transplant will be literally life-changing."

Under the system, those over 18 will become potential donors either by registering their decision to opt in - as they do currently - or by doing nothing at all.

Organs available will be the same as the 'opt-in' method - including kidneys, heart, liver, lungs and pancreas - and could go anywhere in the UK.

Figures from NHS Blood and Transplant show that at present there are 6,451 people across the UK in need of an organ transplant.

Organs needed include kidneys, hearts and lungs.