National Coastguard Centre Opens Near Fareham
8 September 2014, 11:26 | Updated: 30 March 2016, 13:50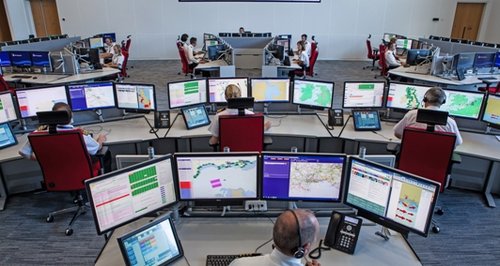 The new National Maritime Operations Centre (NMOC) in Hampshire has become operational for the very first time.
Operations from Solent Coastguard, which looks after Hampshire, Isle of Wight and parts of Sussex, are being transferred over from today (Monday 8 September). The handover of Portland Coastguard, which covers Dorset and East Devon, will start on Monday 15 September 2014.

The changes to Her Majesty's Coastguard will see the NMOC and 10 other Coastguard Operation Centres around the UK work together to manage the workload. This means in a search and rescue incident there will be a much bigger and better support network available nationally.
There will be no reduction in rescue resources. The availability of Coastguard Rescue Teams, lifeboats, rescue helicopters and other rescue units will be unaffected.
Mark Rodaway has moved across from Portland Coastguard and taken up a new role at the NMOC. He said:
"The public won't notice any difference to the way search and rescue missions are responded to. If you call 999 and ask for the Coastguard, or issue a mayday broadcast, we will still be here to help you.
"The only change is that we now have a new centre that will be able to oversee and assist with operations around the whole of the UK, with a mix of experienced personnel alongside Maritime Operations Officers that have chosen to pursue an exciting career with the Coastguard.
"I am incredibly grateful to the staff both at Solent and Portland Coastguard, who have served their region and local communities with great dedication and professionalism over many years. I am pleased that a good number of them are staying with the Coastguard and have relocated to roles at our new national centre."

47 Coastguards are now based at the new centre near Fareham. Once the new national network is complete by the end of 2015, there will be 96 Coastguards based at the centre.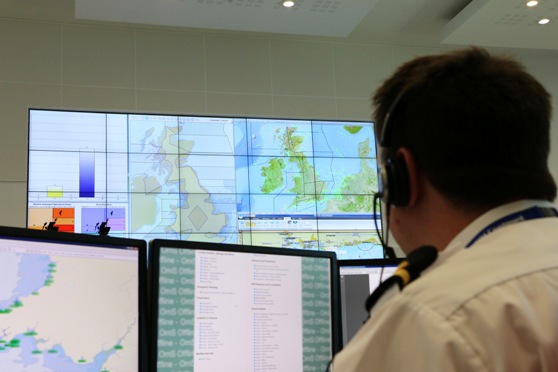 Matthew West, who has moved from Solent Coastguard to the NMOC, said:
"Coastguards at the NMOC have been through an extensive training programme in the past few months, including live exercises with lifeboats and Coastguard Rescue Teams. It's an exciting time for us as we now have a new state-of-the-art operations centre where we can put our knowledge and skills to good use in coordinating search and rescue missions."
The new national network is scheduled to be fully operational by the end of 2015.